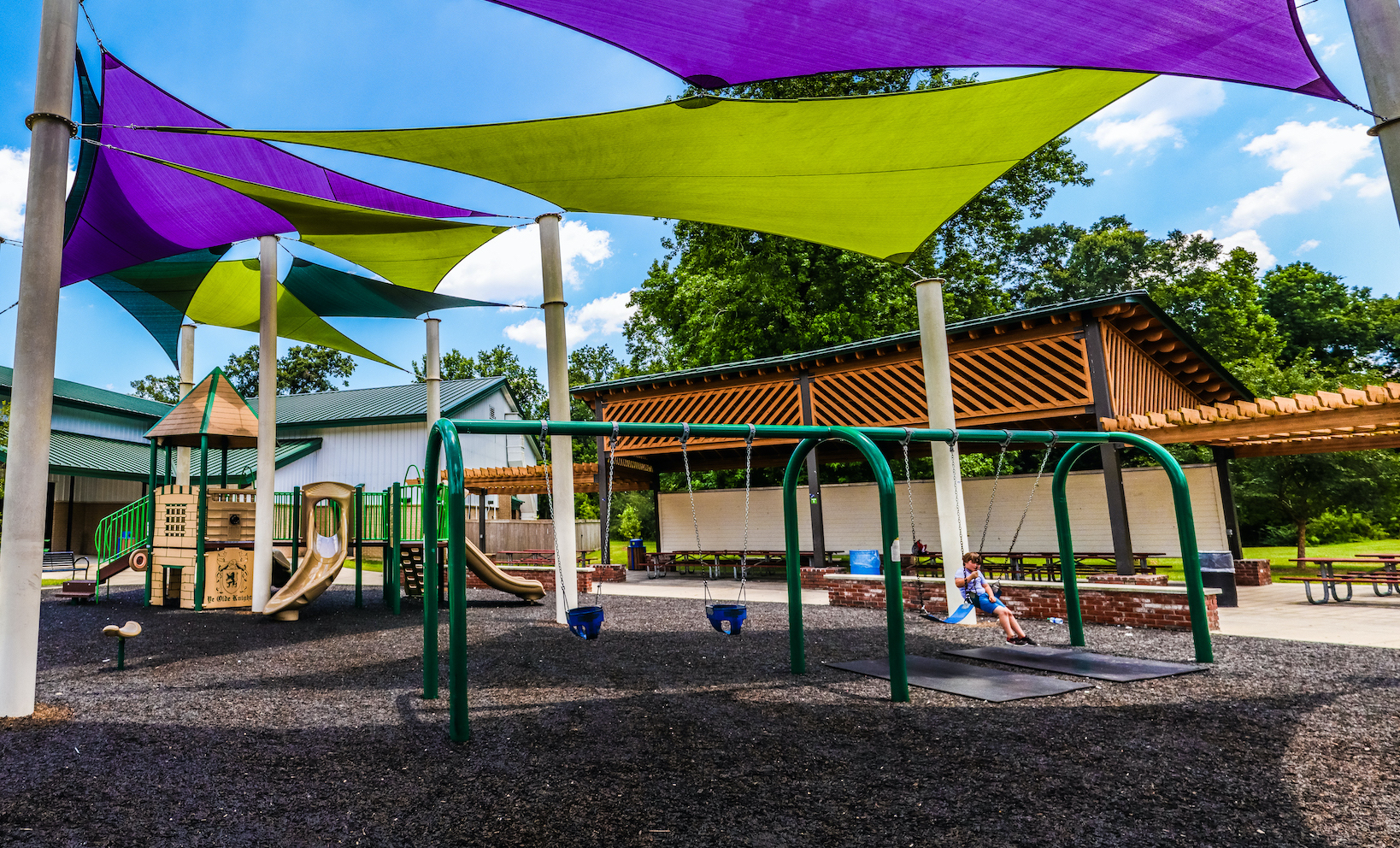 Airline Highway Community Park Results
Airline Highway Community Park - Public Input Meetings and Survey Results
Round 1 public meetings
On Tuesday, November 10, 2020 a pair of open-house style meetings were held to offer an opportunity for the public to meet with BREC and the design team, to review exhibits of work completed to date, and to comment on the draft framework plan. Additional methods for public input were provided including a visual preference survey where attendees placed adhesive dots on photos they found attractive and desirable as amenities for the park. Also, an online survey was available where park users could prioritize recreational amenities.

Meeting "A" was held from 11am to 1pm at the Santa Maria Golf Club ballroom. Meeting "B" was held at the Highland Road Community Park Recreation Center's community room.
Venue Exhibits
Floorplan of Santa Maria Golf Club ballroom; event photos
Floorplan of Highland Road Community Park Recreation Center Community Room; event photos
Project Exhibits
Project Goals & Guiding Principals
Inventory & Analysis


Flooding concerns
Habitat analysis
History
Appeal to diverse users
Maximize connectivity

Framework Diagram
Visual Preference Exercise (2 boards)
User groups were well represented at the open-house meetings including the Greater Baton Rouge State Fair, the Bayou Airgun Club, Cricket club, and disc golf. Other persons were keenly interested in baseball, canoeing / kayaking, and habitat preservation / wildlife viewing.
Fifty persons attended the mid-day Santa Maria event and twenty-five the evening event at Highland Road Park. Between 13 – 15 BREC or project team members were present in addition to the above counts.
The online poll closed on November 13
Poll Results