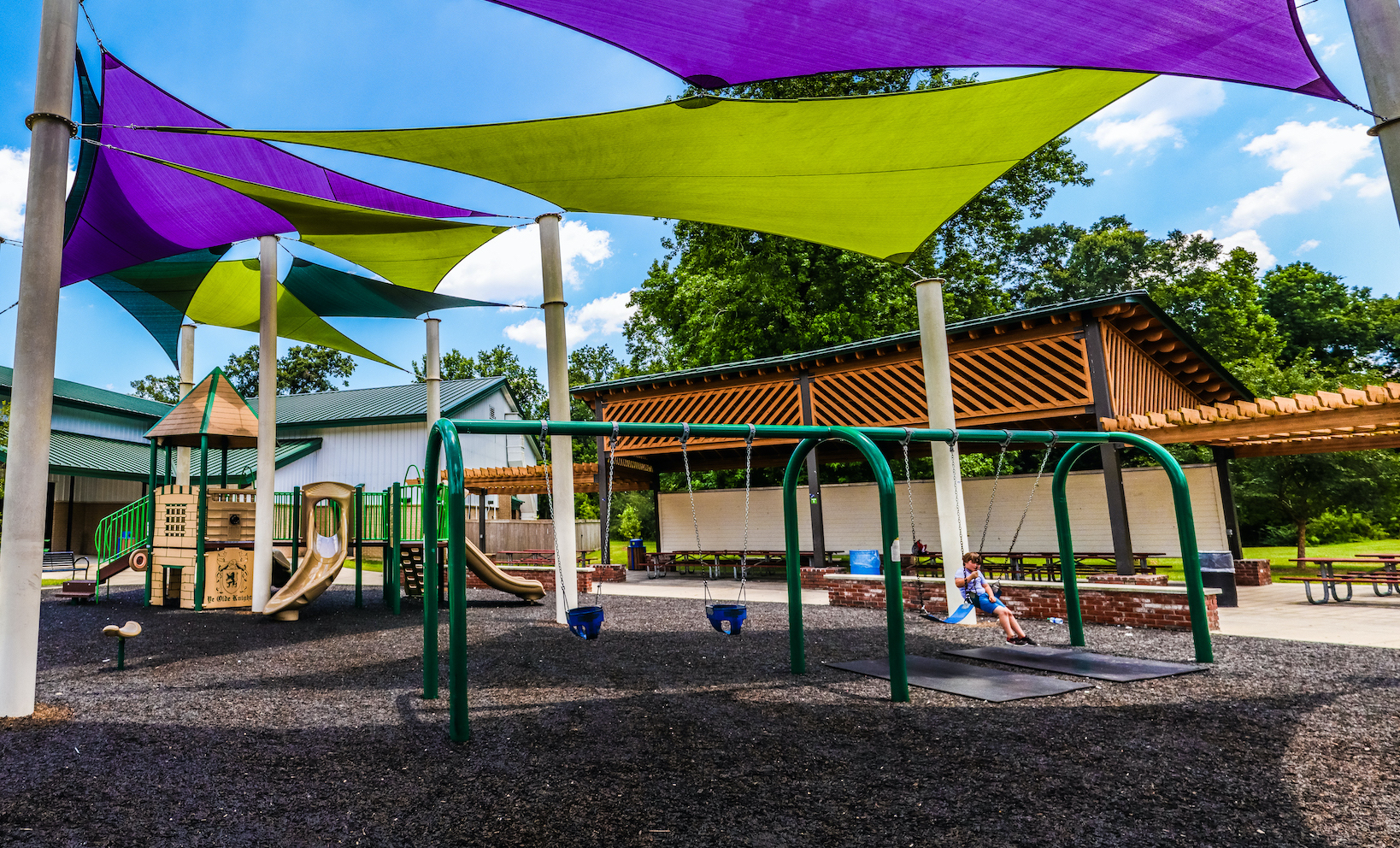 Little Farms Park - Improvements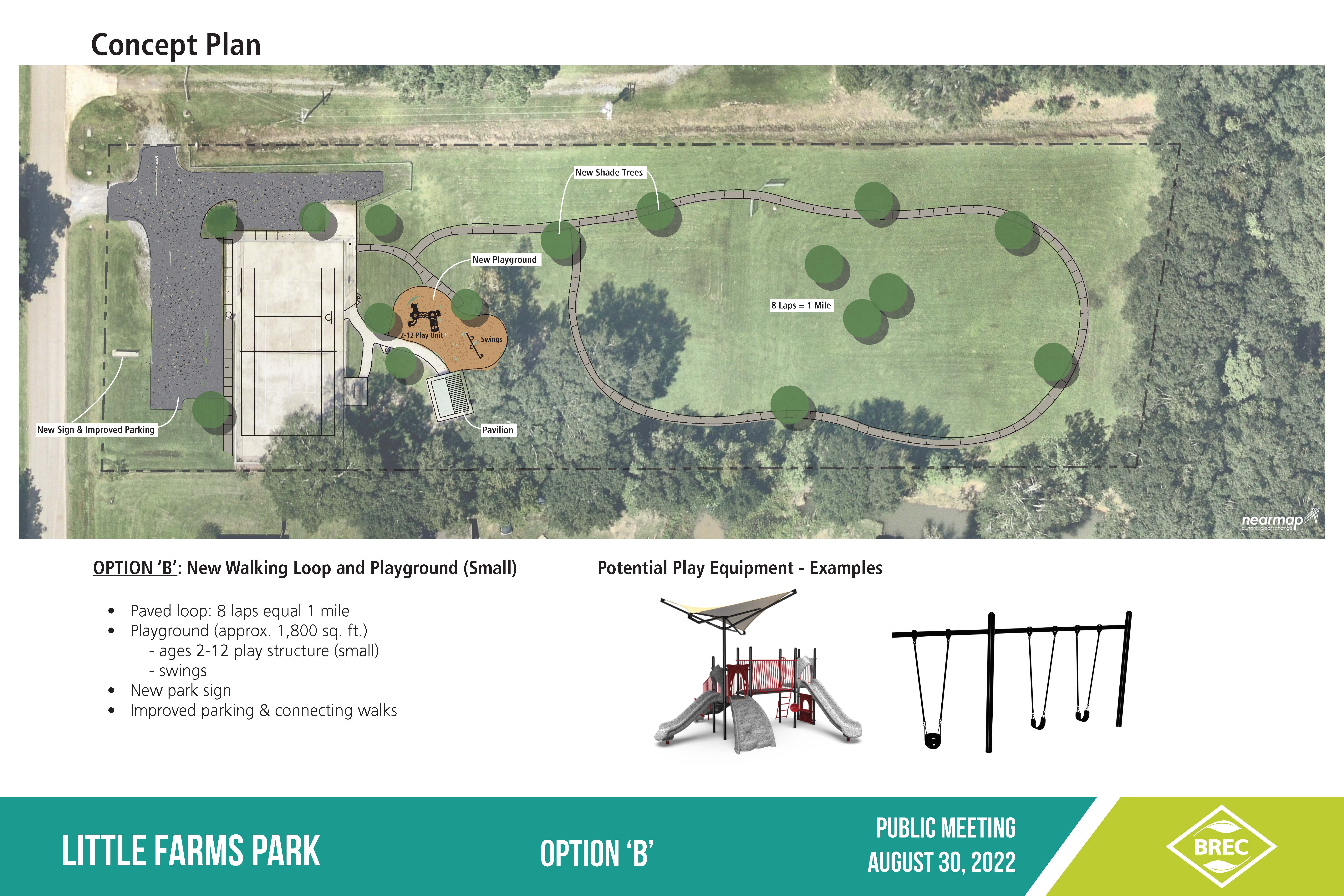 (Click to enlarge)
New Features in Current Project Improvements:
NEWplayground equipment and wood mulch safety surfacing
NEW concrete walking loop
NEW drinking fountains, benches, and other site improvements
IMPROVED limestone parking
Project Updates
August 2022 - Public Meeting was held on August 30, 2022, from 5-7 pm at Plank Road Park to determine future amenities. The public meeting was well attended with 19 attendees signing the sign-in register sheet. BREC had one-on-one conversations with the interested citizens, many of whom live in the surrounding neighborhood and frequent the park on a regular basis. At the public meeting, BREC presented two park improvement options.
Option 'A' would concentrate funds on constructing a new children's playground. Under Option 'A', the remainder of the park would remain open green space.
Option 'B' would split funding between a smaller playground with fewer play activities, and a new walking loop, which would be approximately an eighth of a mile in length.
October 2022 - After reviewing the results from the online public input survey and the in-person public meeting it was determined that a new playground featuring a small play structure and swings with a walking loop around the park will serve the neighborhood well. Construction documents are underway with construction to begin within the next two months.
Click here to view full survey results
NOVEMBER 2022 - 3% Complete; project has bejun on the dirtwork for the walking loop and starting setting forms for concrete.
February 2023 - 15% Complete; Due to wet weather, progress has not increased. Concrete has been poured for half the walking loop.
March 2023 - 25% Complete; Walking loop is completed and procurement of playground equipment is underway.
April 2023 - 35% Complete, Walking loop completed and connecting walks continuing with concrete pours to take place soon and drainage work for playground underway.
May 2023 - 50% Complete, Playground equipment ordered and awaiting delivery, construction continues with connecting walks and drainage work for playground
June 2023 - 60% Complete, awaiting playground equipment delivery and installation. All connecting walks are completed, ADA parking has been installed.
July 2023 - 60% Complete, playground equipment scheduled to be installed in early August.
Estimated Completion for Current Improvements: Late Summer 2023