Reimagined Zoo & Greenwood
Transforming Greenwood Community Park into the Gateway for Your New Baton Rouge Zoo
Greenwood Community Park is the largest park in the BREC system, comprised of 660-acres. Almost half of this beautiful park includes pristine representative south Louisiana upland and lowland forested habitat that is a critical link in a larger ecological context that connects the Comite and Mississippi Rivers and is a critical part of a migratory bird corridor – the Mississippi Flyway. These natural areas stitch together fragmented habitats which improves the viability of animal and plant species, reducing threats to the biodiversity of the area.
Currently, the park is not seen as one facility but four separate destinations – Greenwood Community Park, the Baton Rouge Zoo, Dumas Memorial Golf Course and J.S. Clark Park. BREC's vision is to change this perception by creating a park that entices visitors into the heart of the park and reveals grand gateway into a new, modernized Zoo. This ambitious project will be designed and planned to make an extraordinary contribution to the quality of life, health and wellness and be a catalytic agent in the economic transformation of the surrounding area and entire parish.
Download the Master Plan Report
Want to view the entire Greenwood Community Park & Baton Rouge Zoo Master Plan? The document is available for download at the link below.
NOTE BEFORE DOWNLOADING: The full master plan document is a VERY large file (361MB) with 358 total pages.
Greenwood Park & Baton Rouge Zoo Master Plan Report
Project Overview
A team of BREC project managers worked with two nationally renowned and award-winning firms specializing in zoo and municipal park planning and design. These design consultants led the master planning process which included extensive public outreach and stakeholder engagement creating a common public vision for the Park and Zoo.
Master Planning Process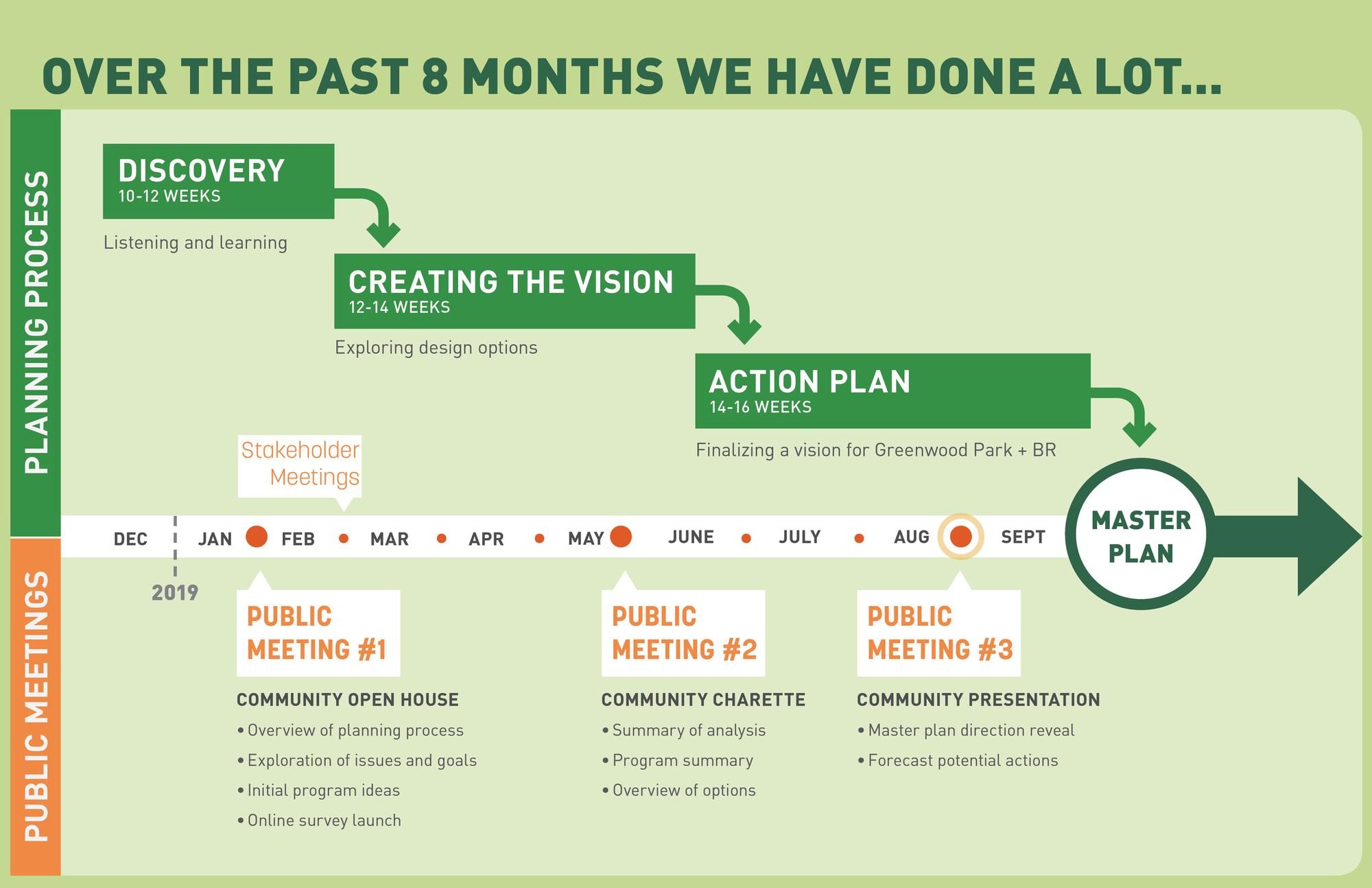 Public Feedback
Before each team began any design alternatives, they first introduced the public to the master plan process and listened all thoughts, ideas, and concerns about the future Greenwood Park and the Baton Rouge Zoo. The community engagement followed a detailed outreach strategy with a series of meetings throughout the Parish, tables and/or workshops at BREC and other agency public events, online surveys, and social media.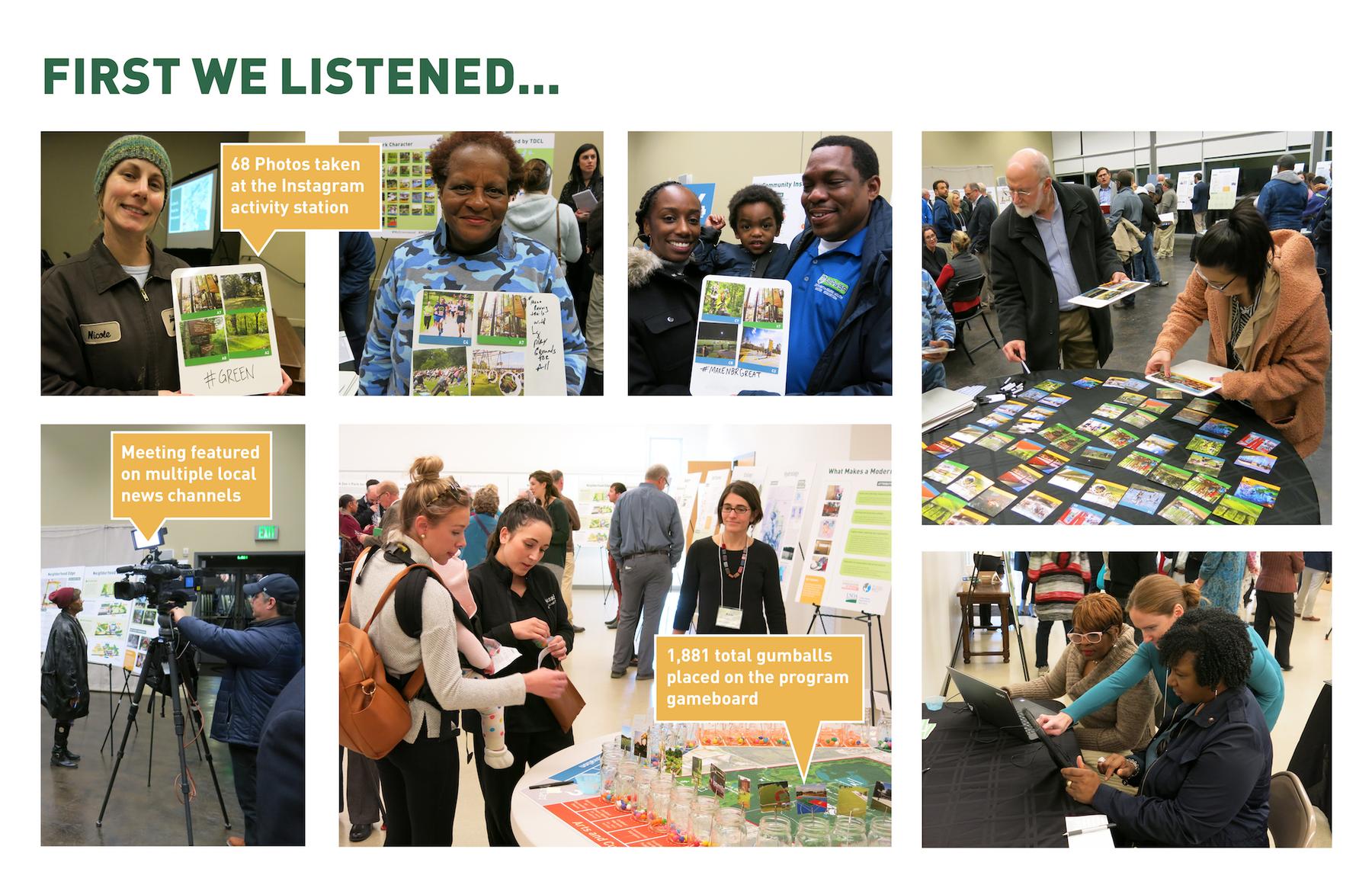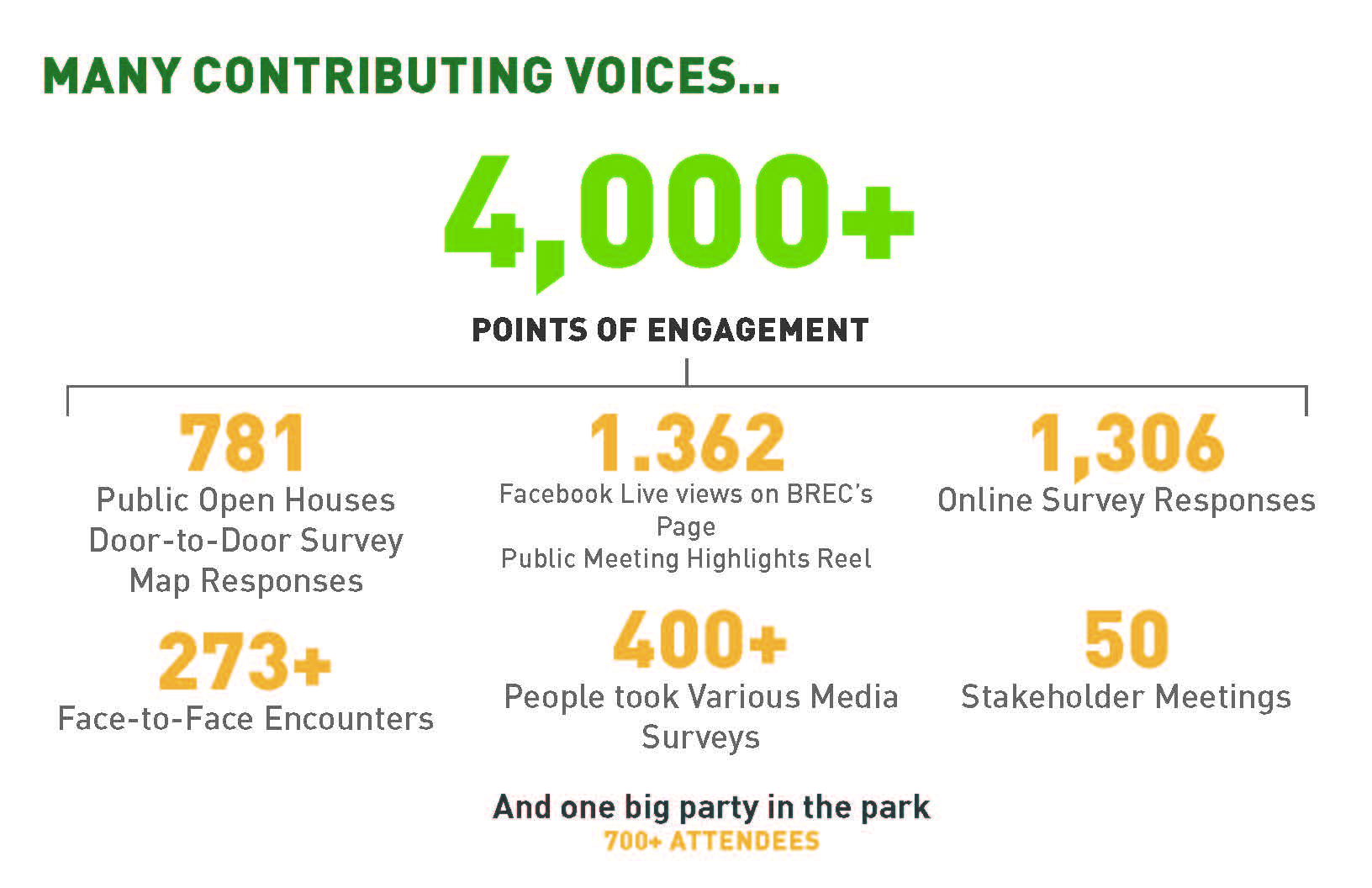 Guiding Principles
As the pulic feedback was compiled and analyzed four guiding principles emerged.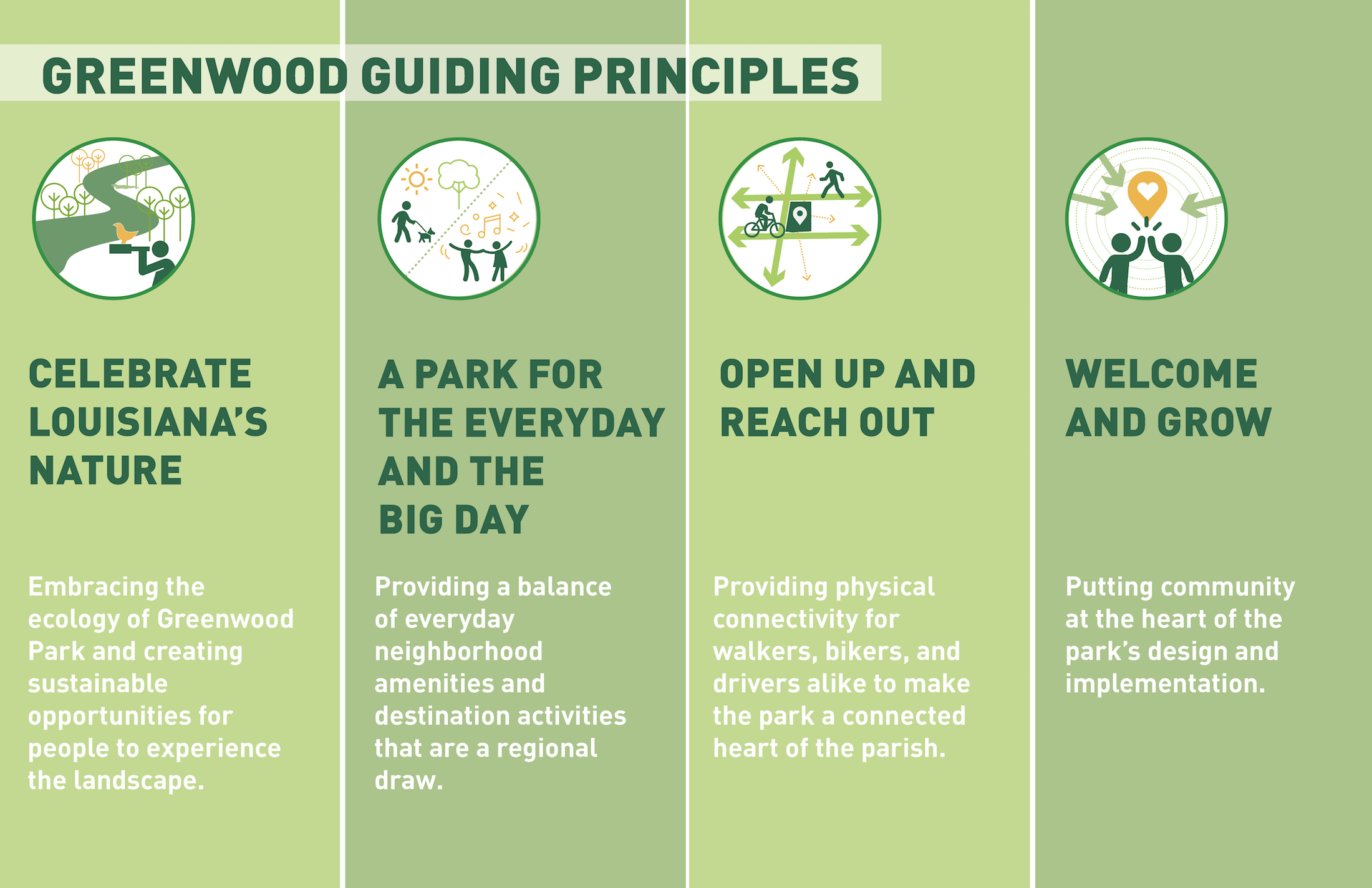 Master Plan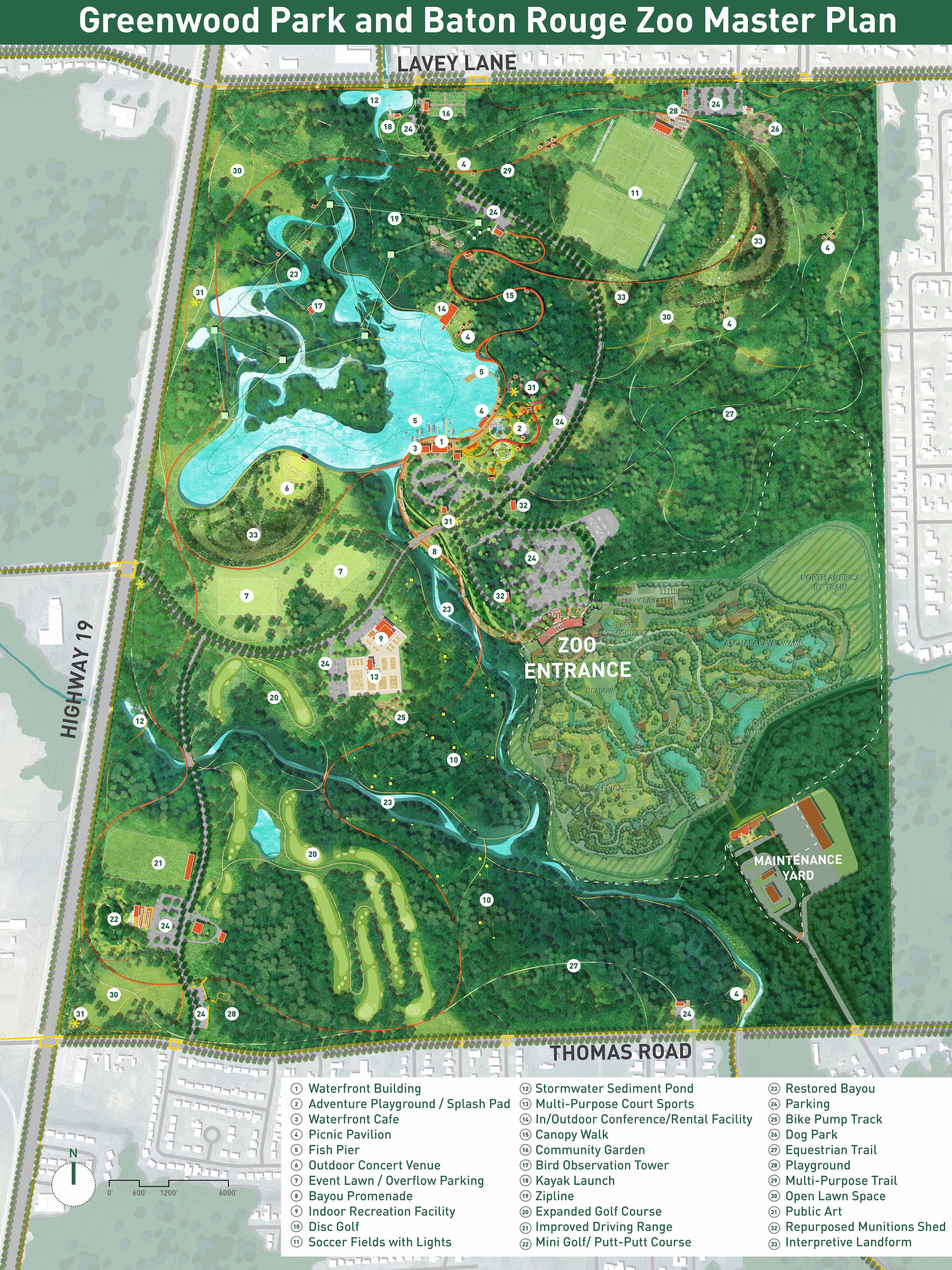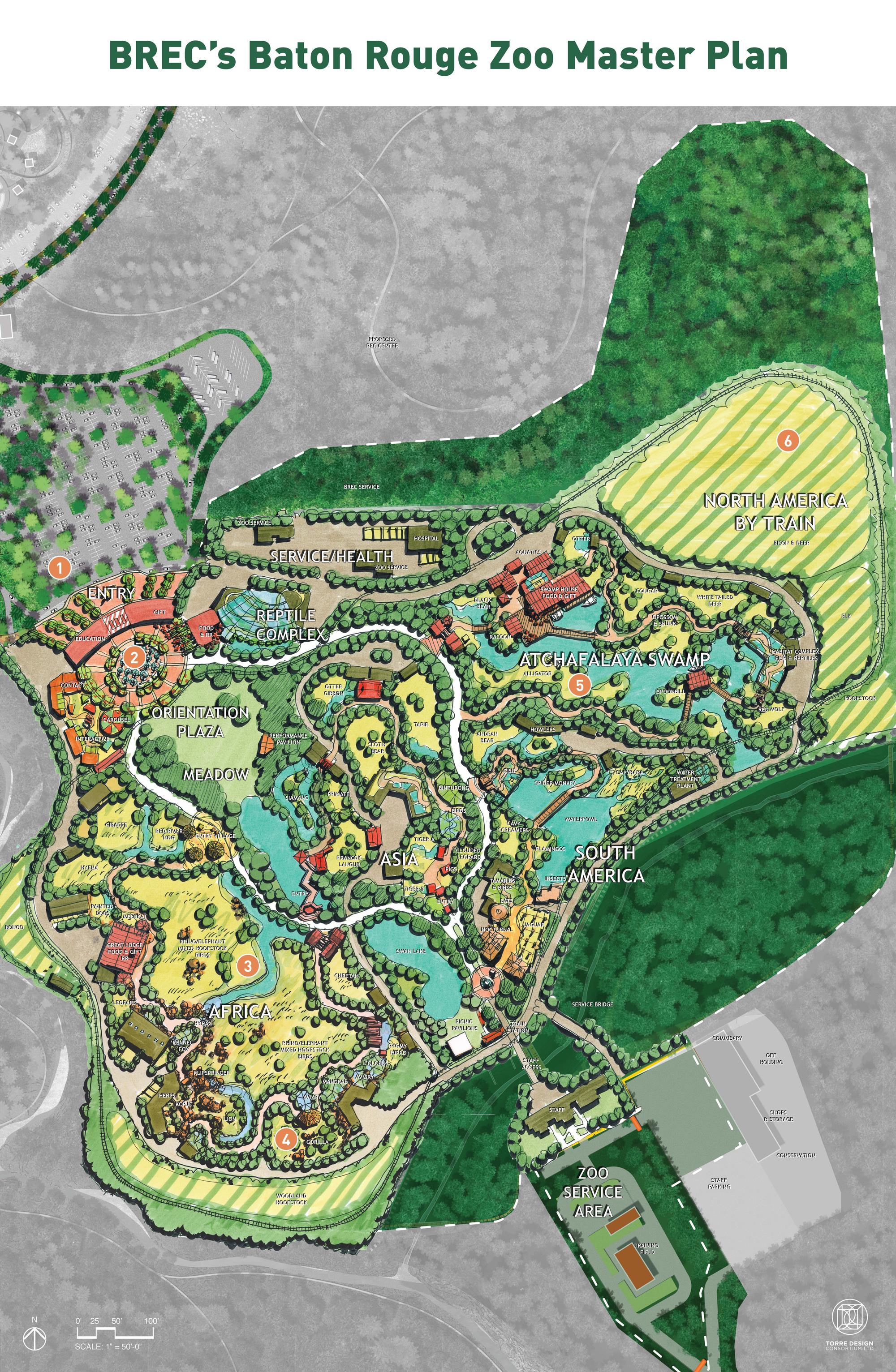 Phase 1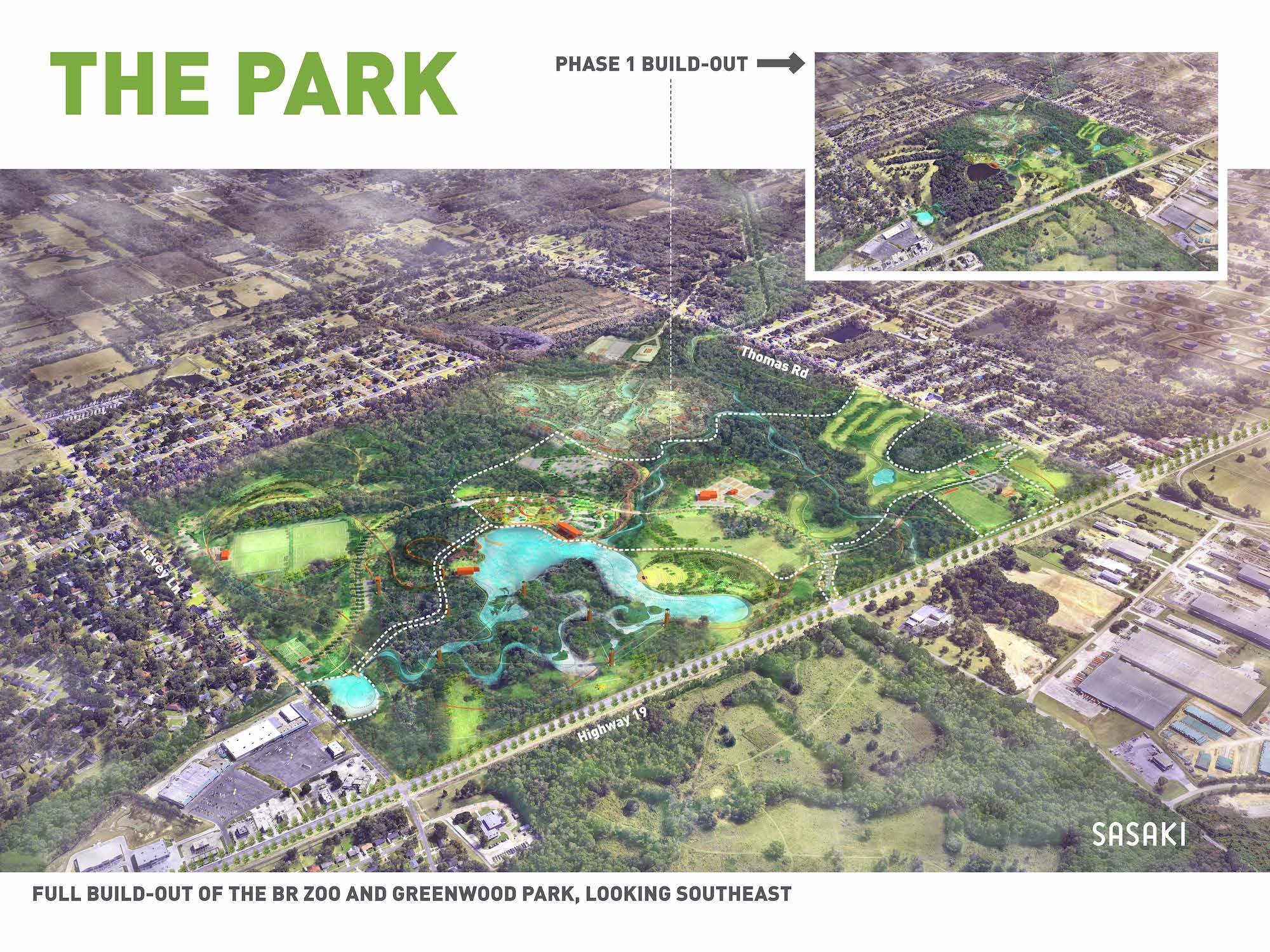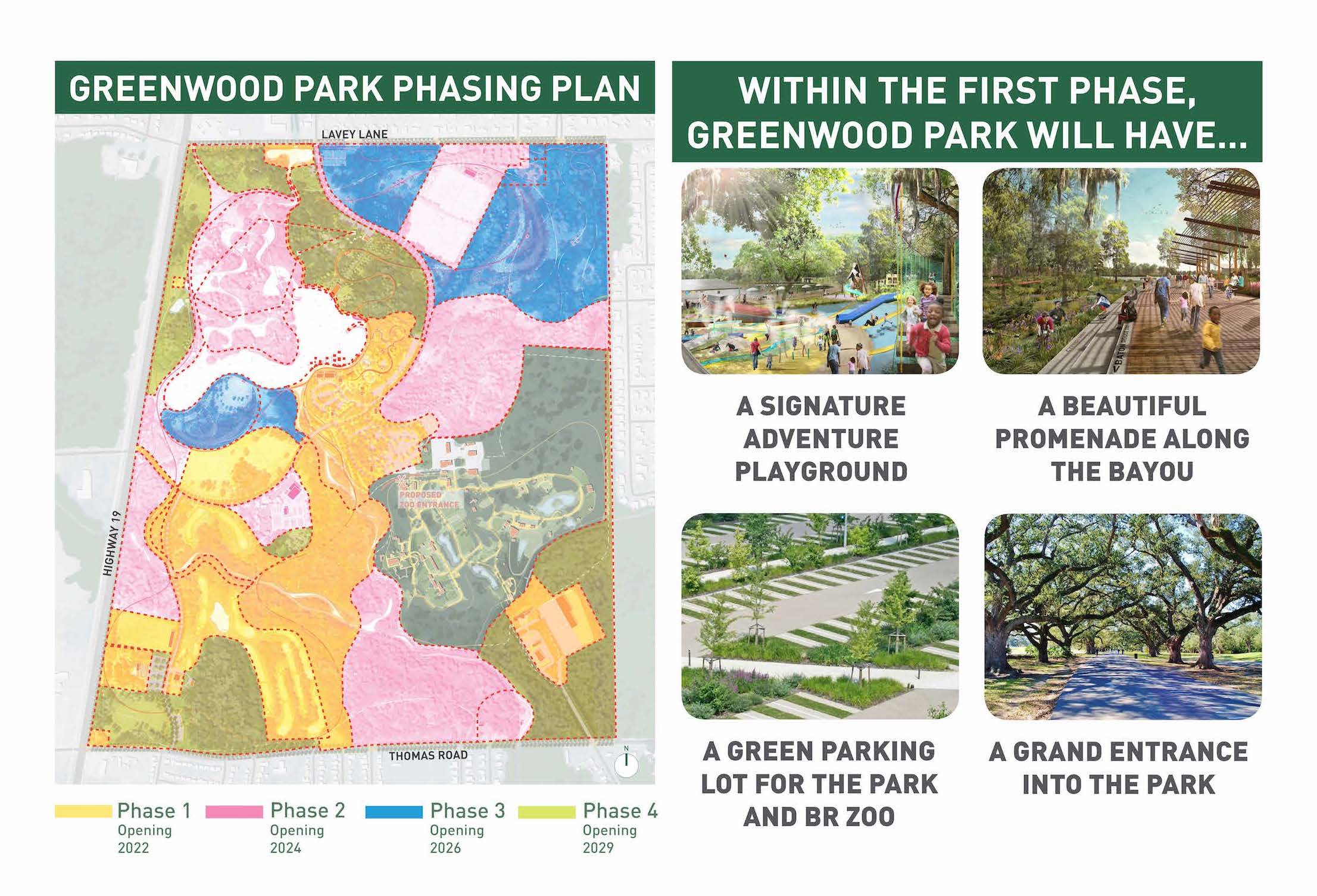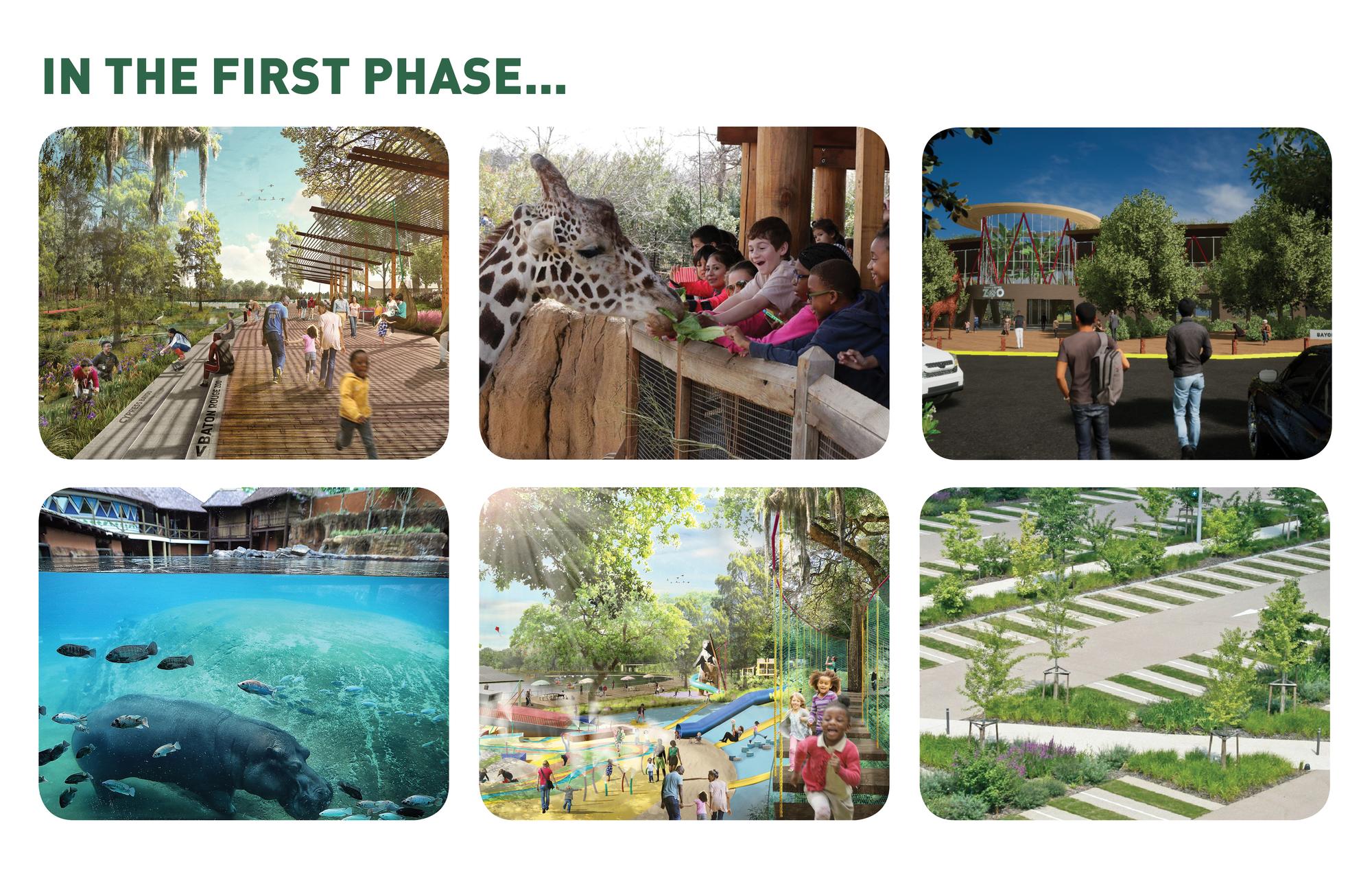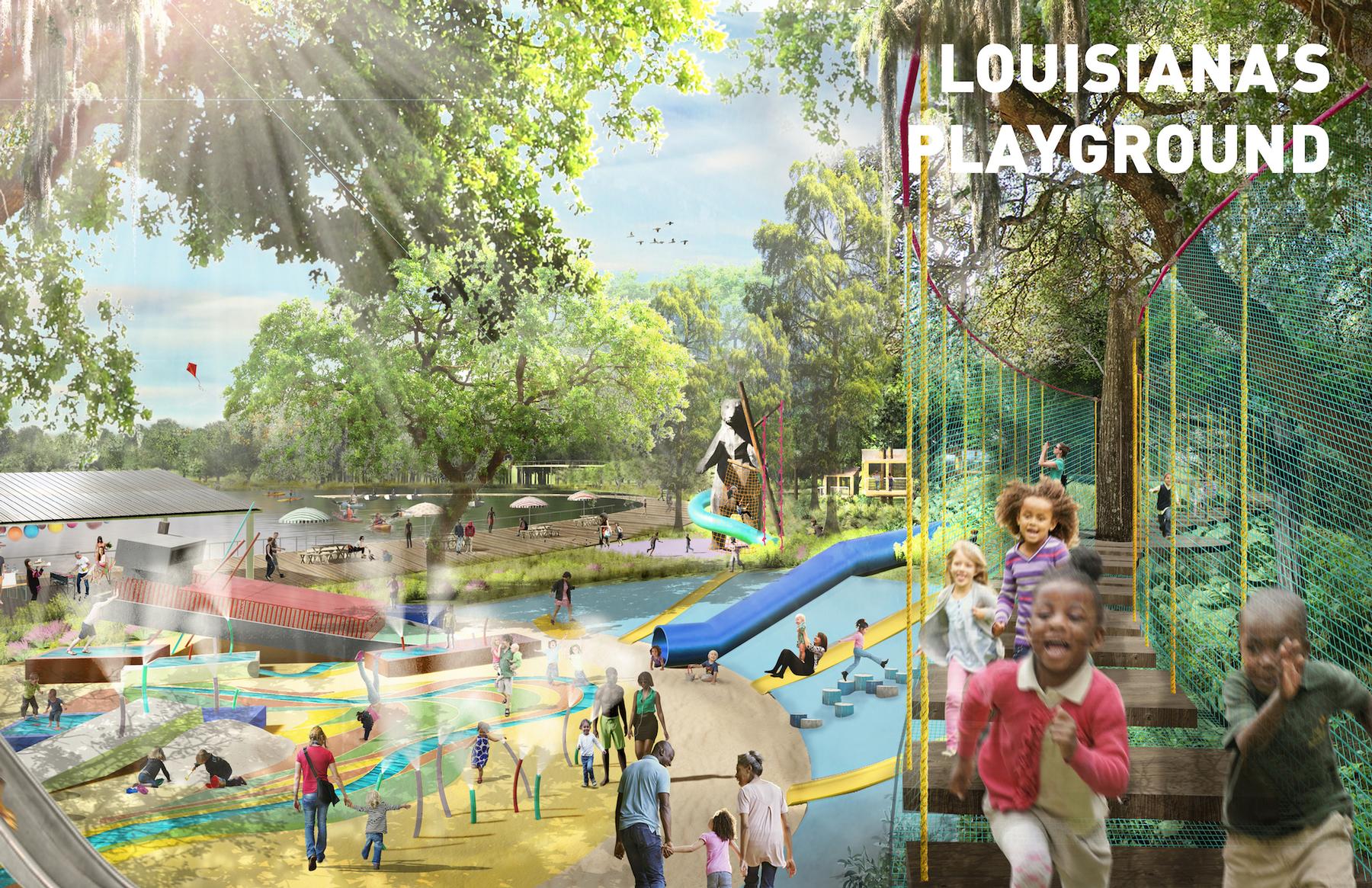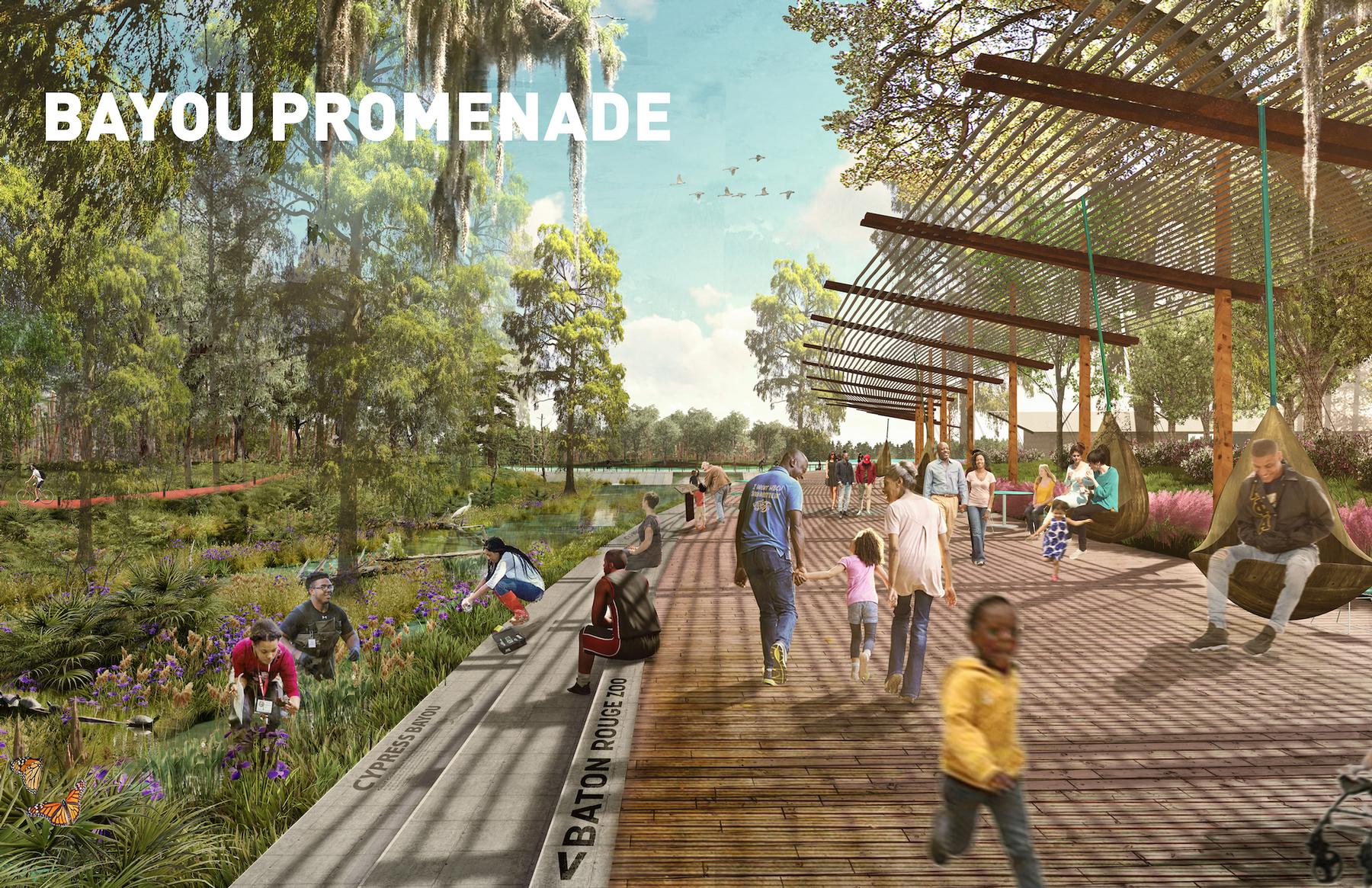 Take the tour
See the future of the different sections of this project below. Click on the section images to expand.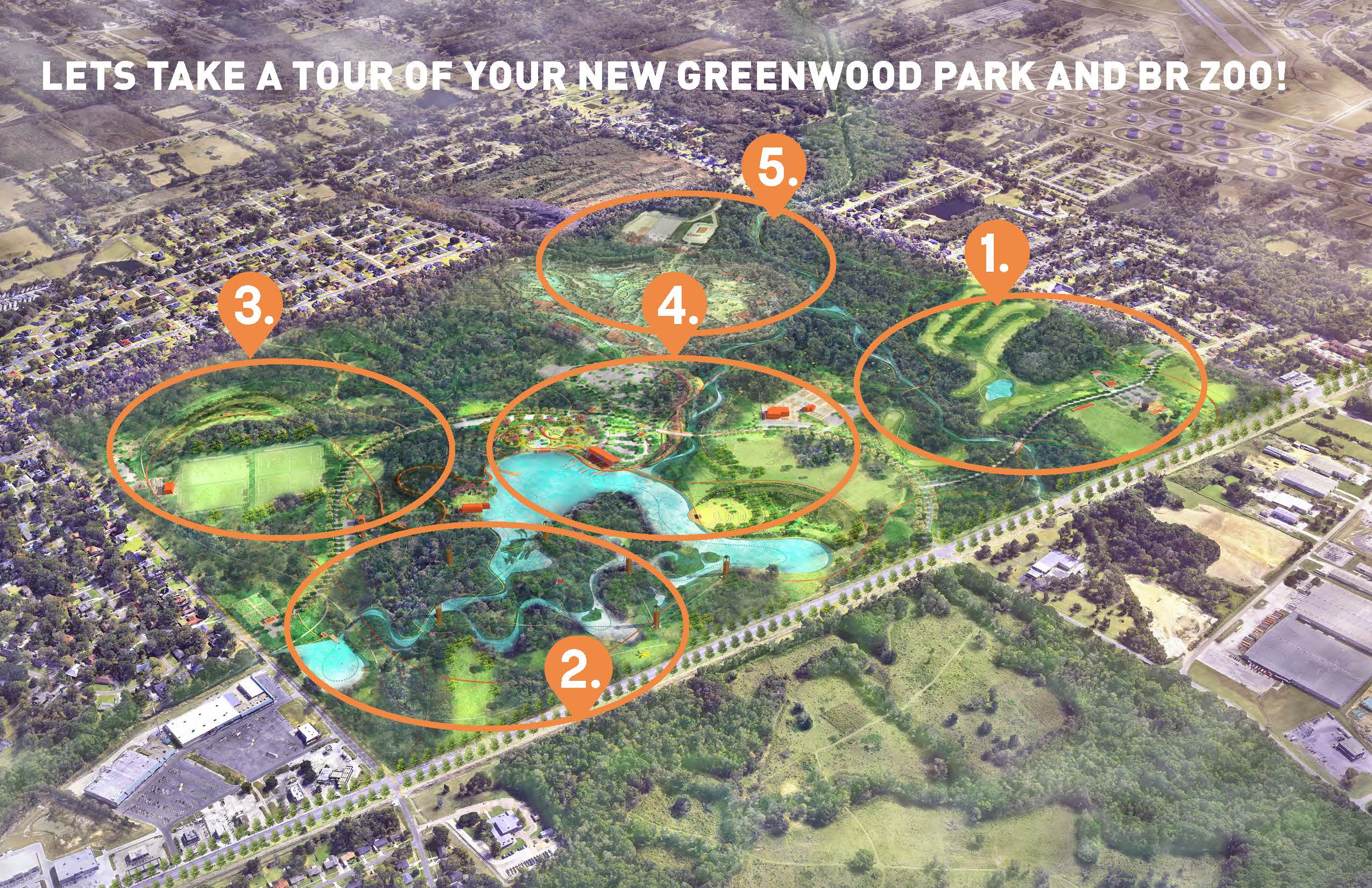 1 - J.S. Clark Corner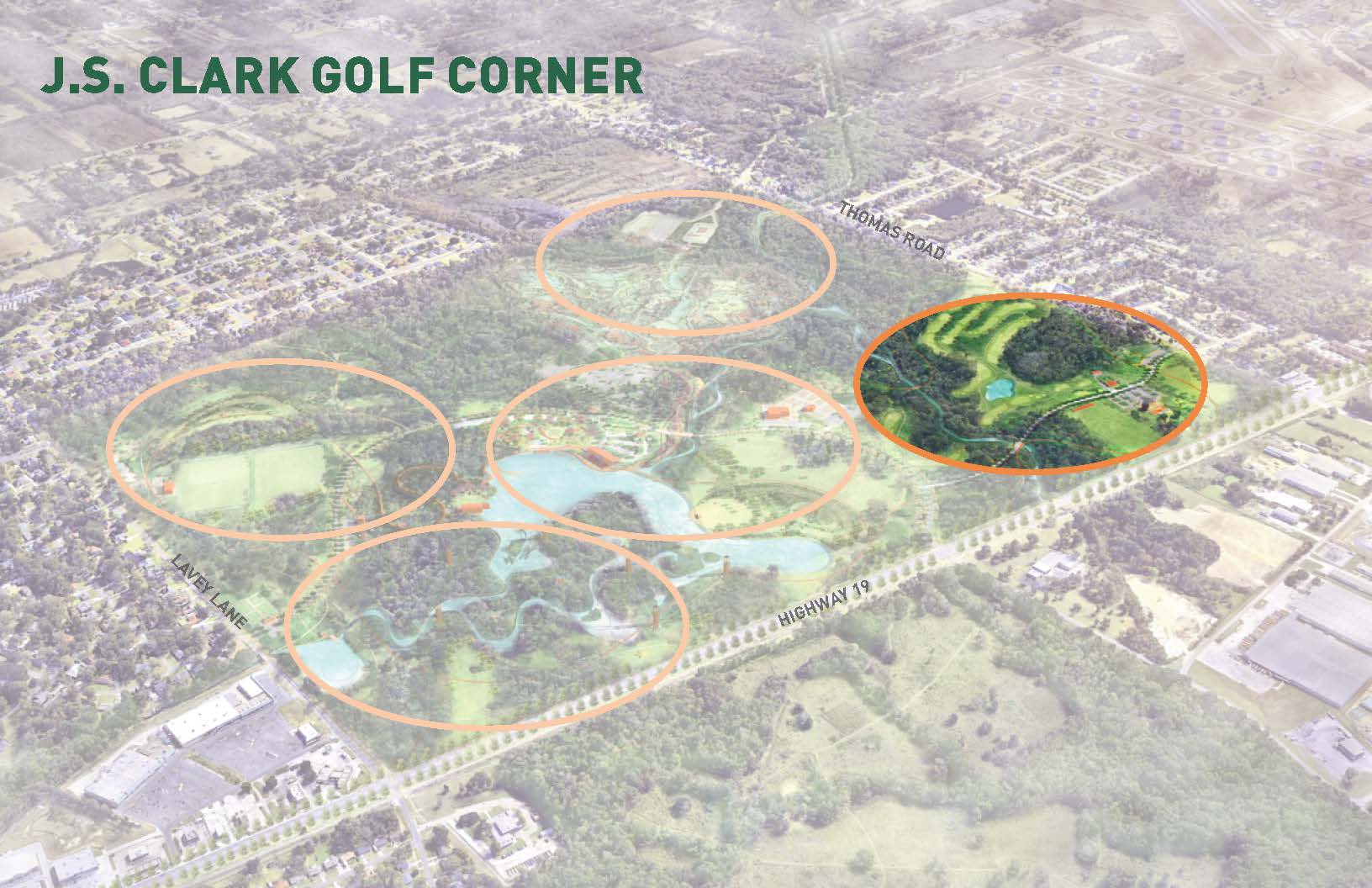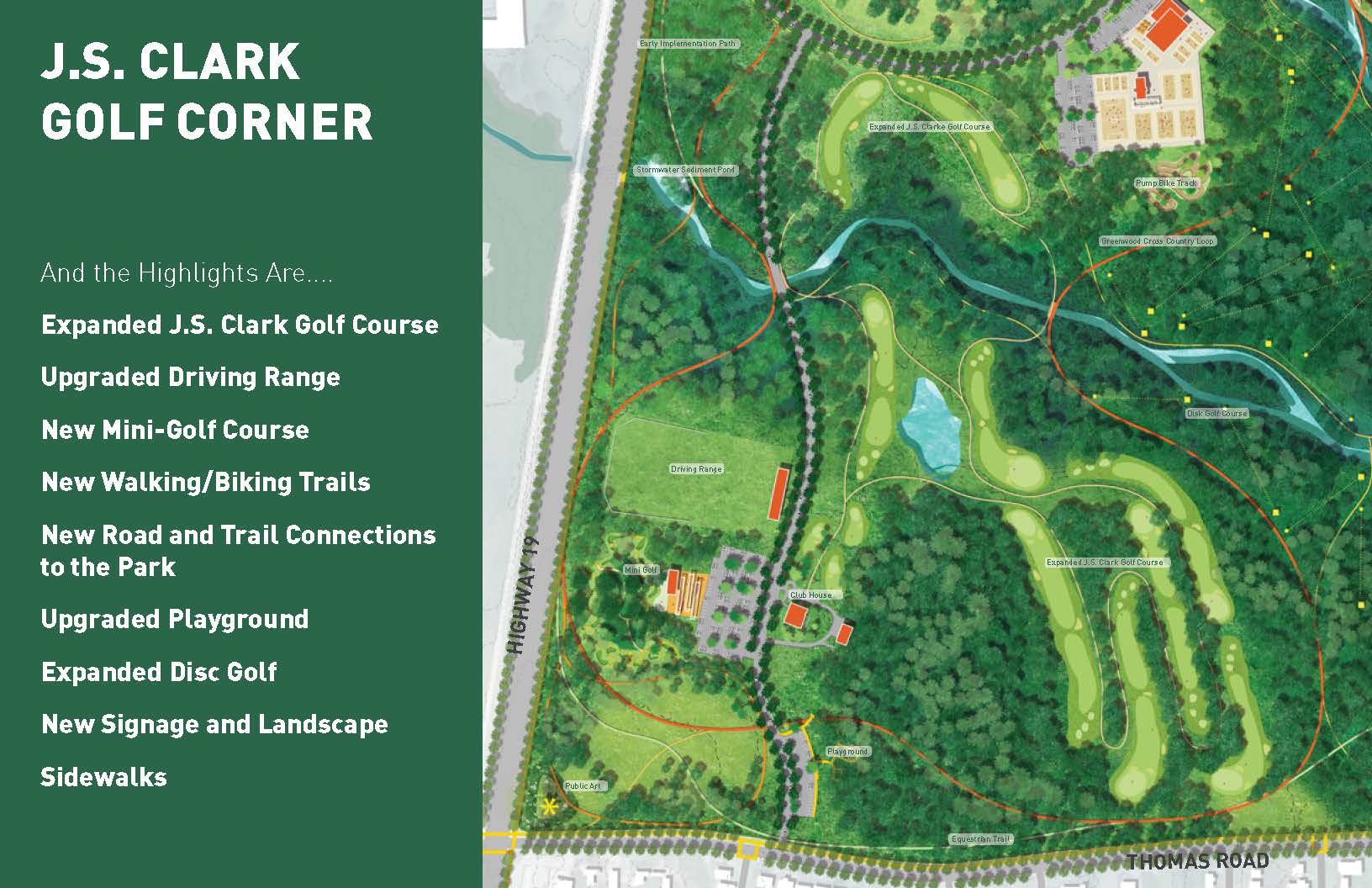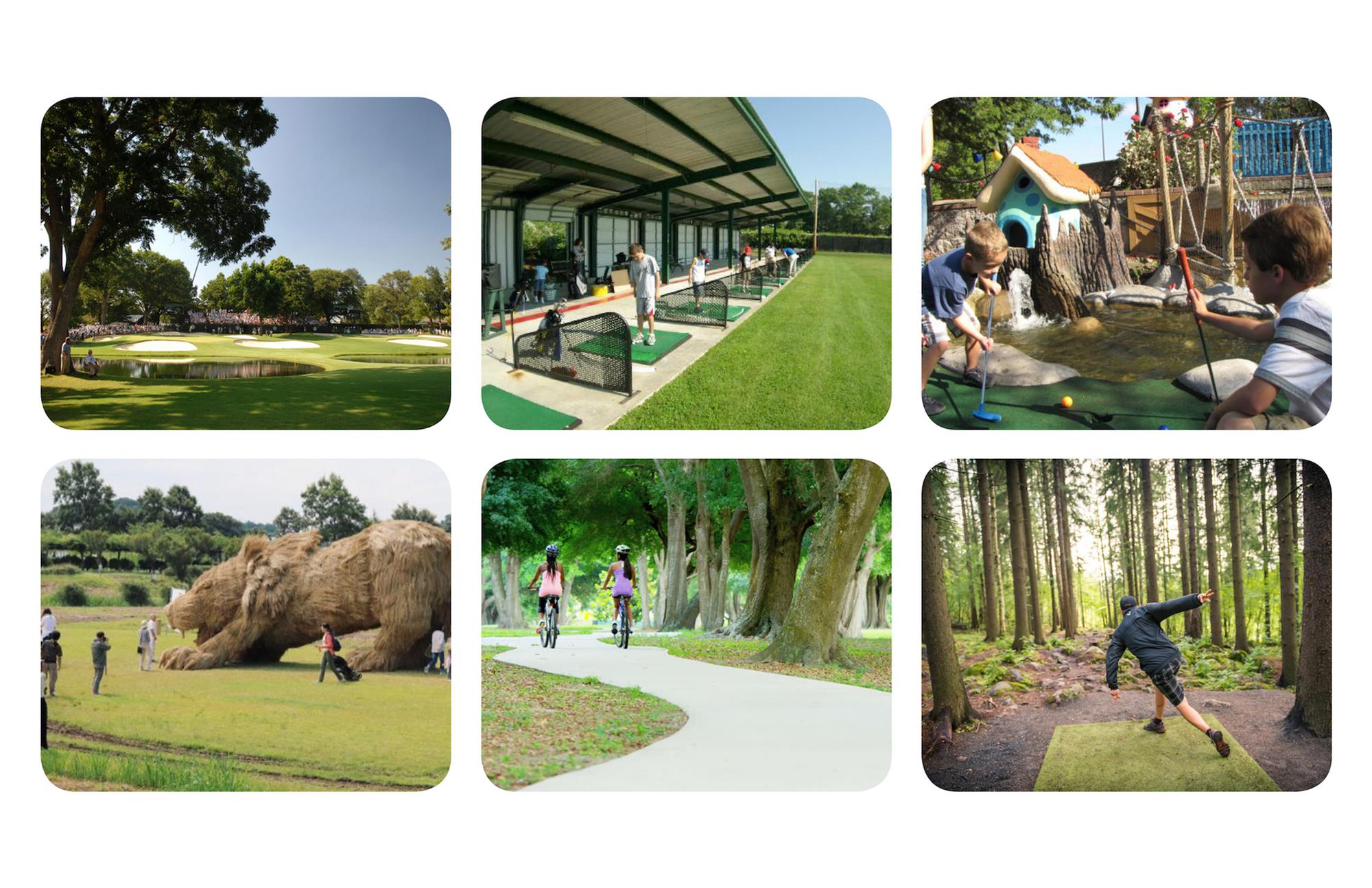 2 - Bayou Side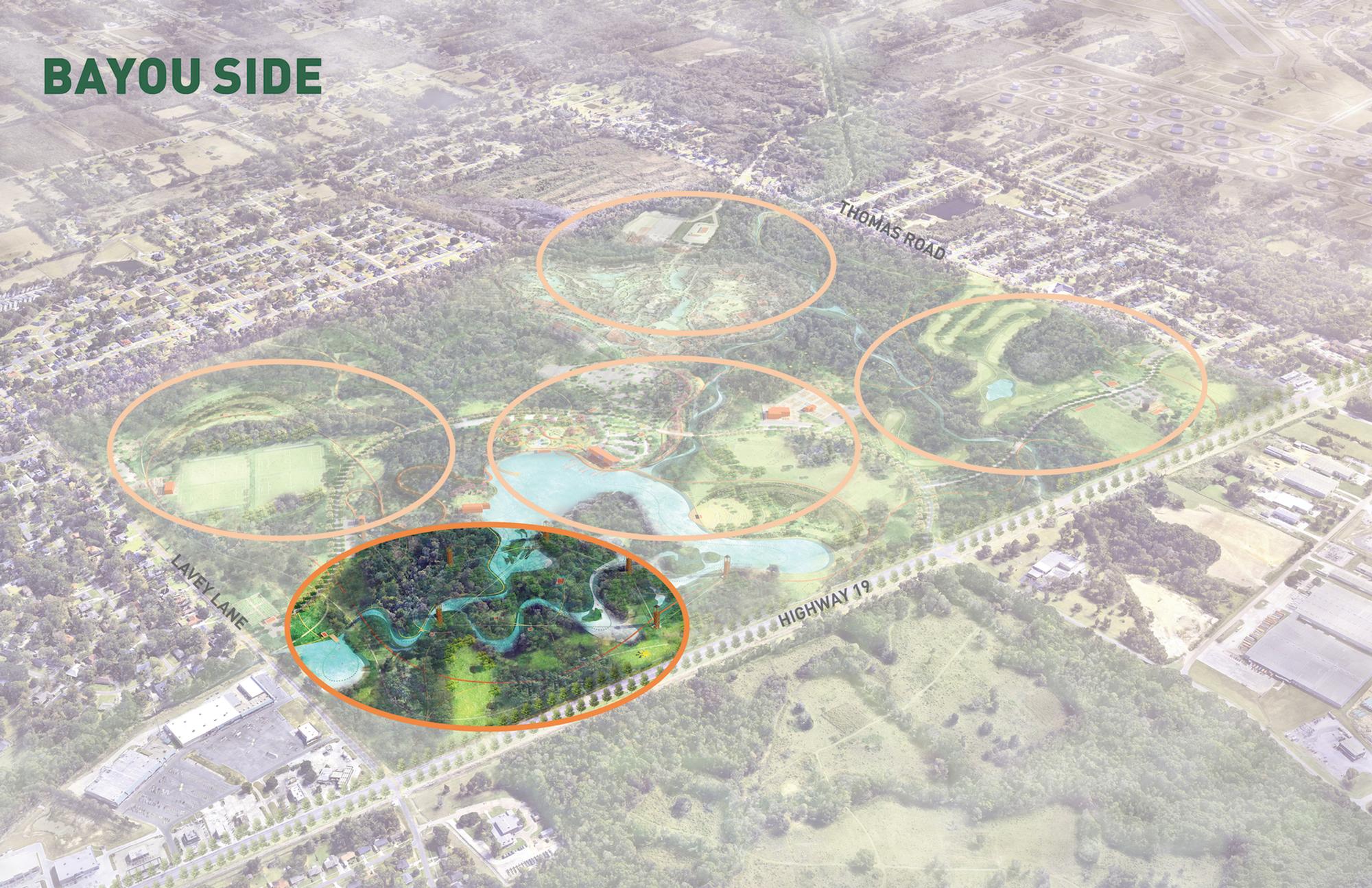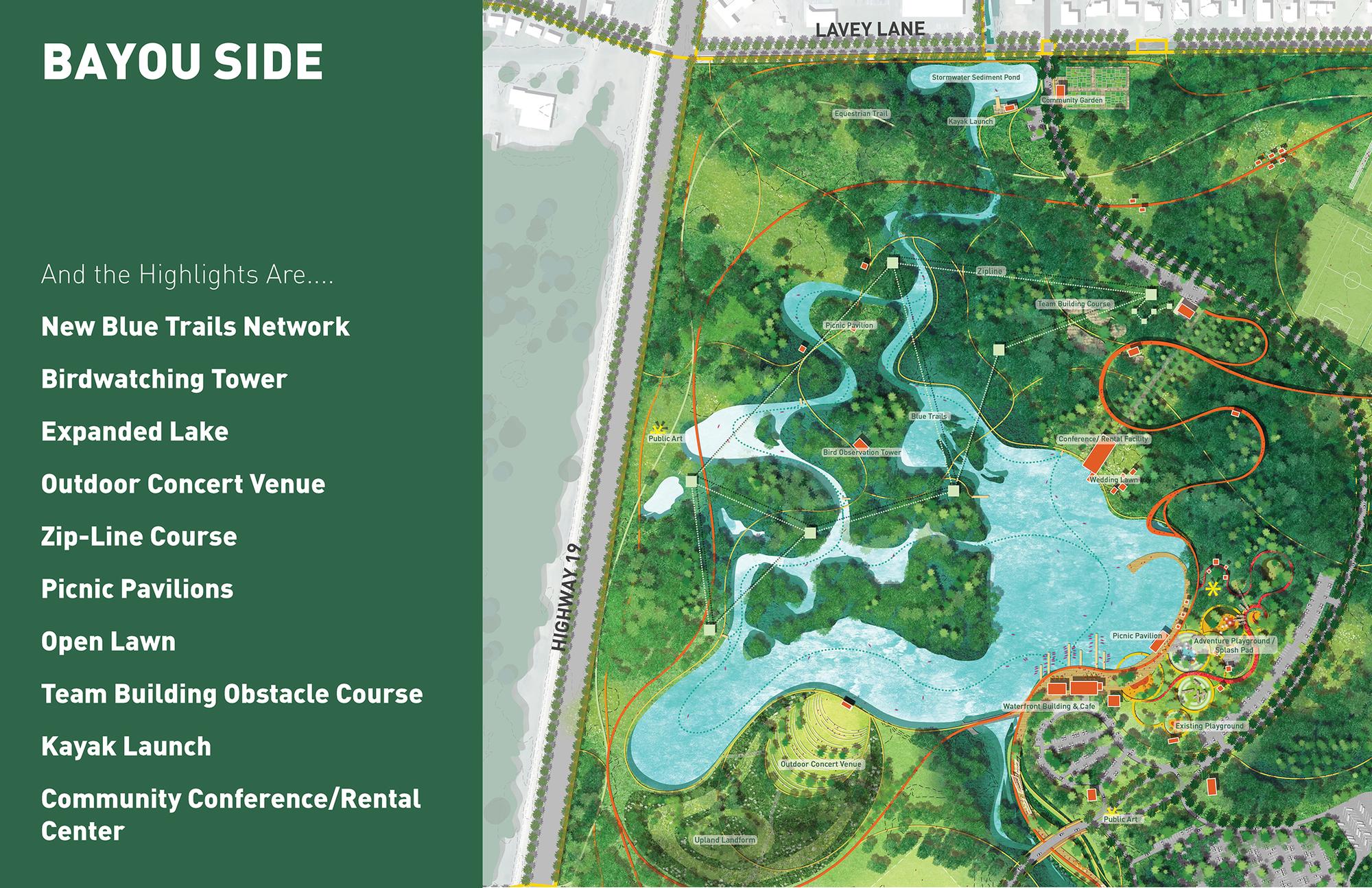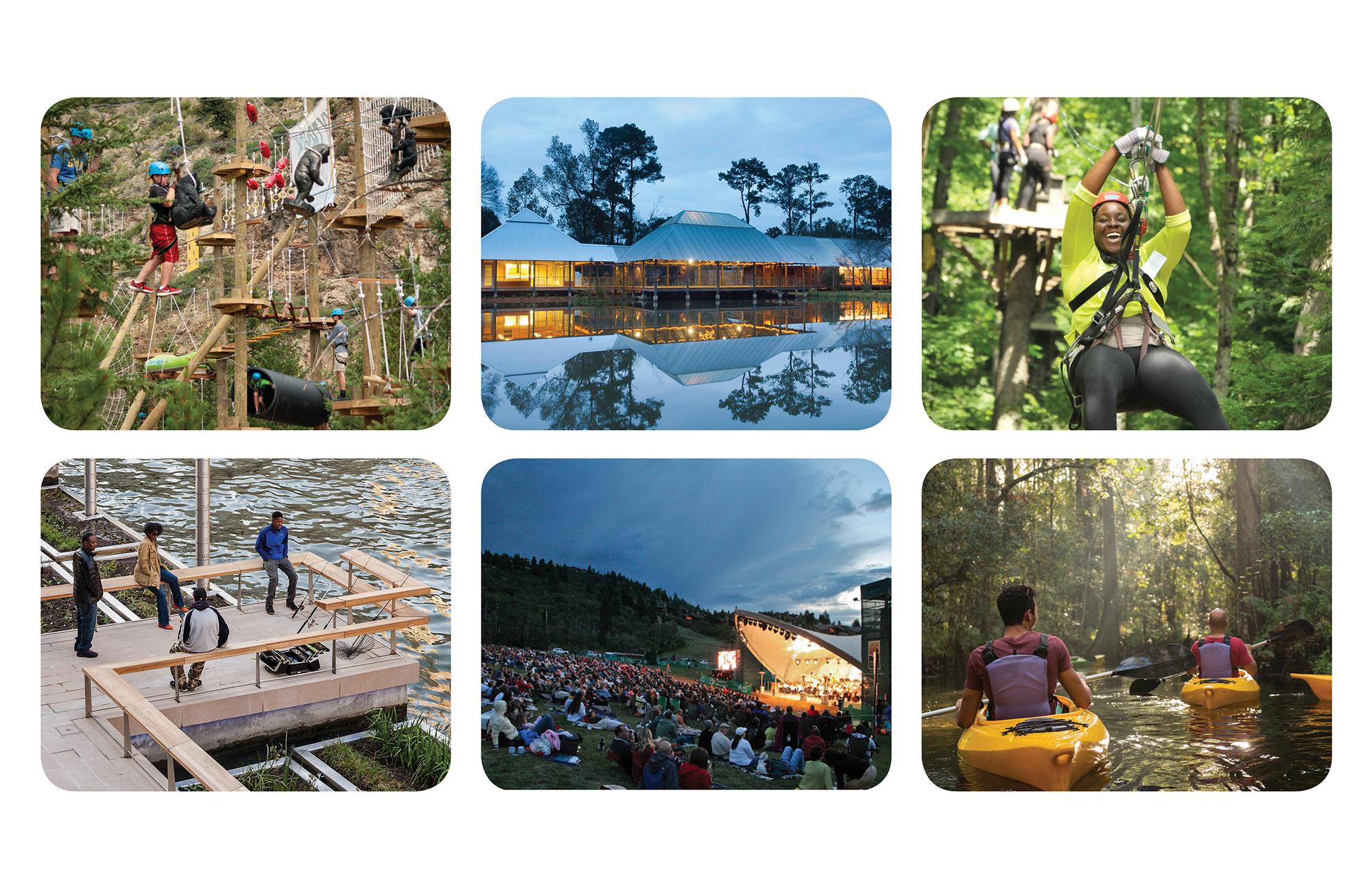 3 - Sports Meadow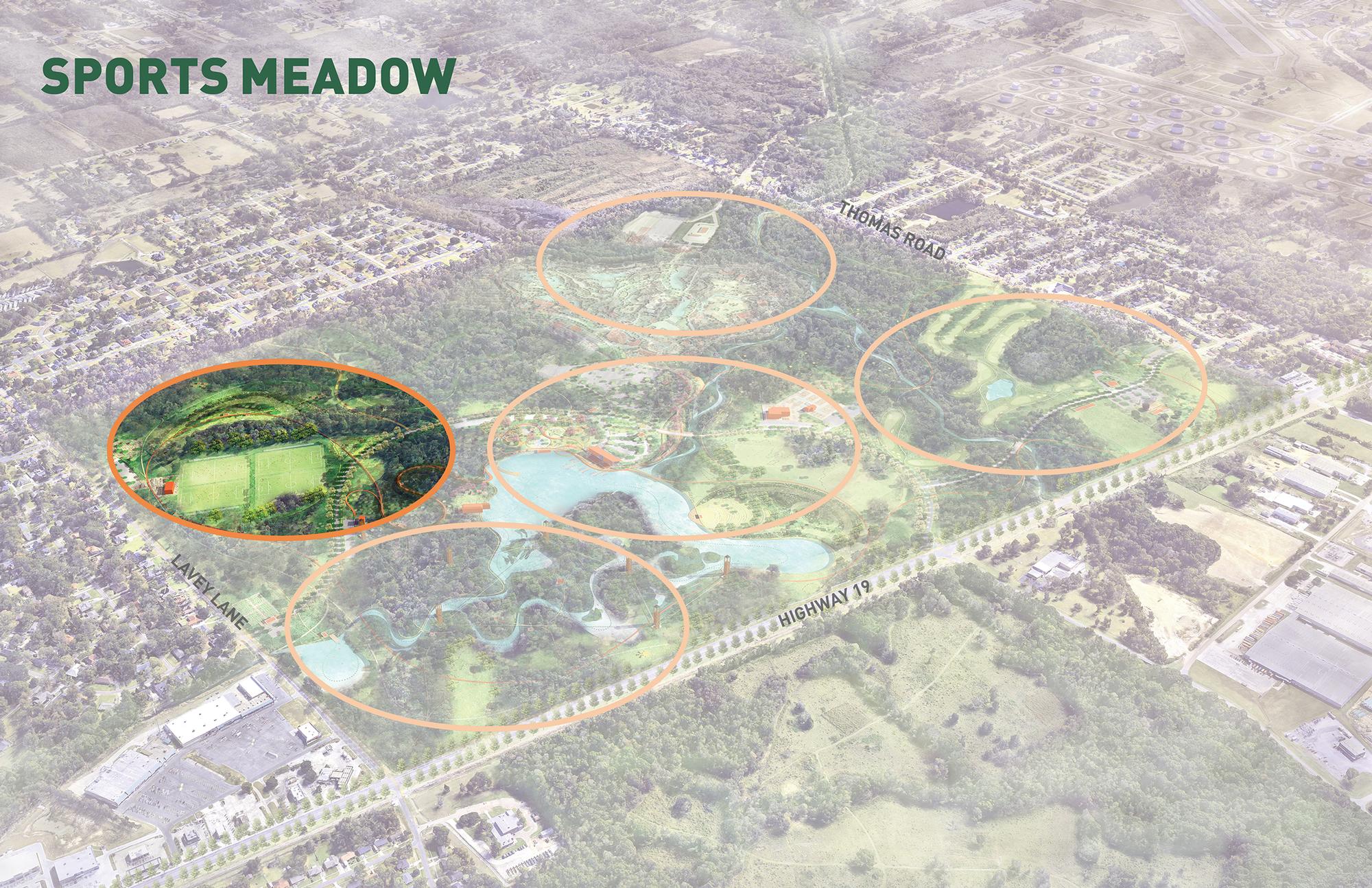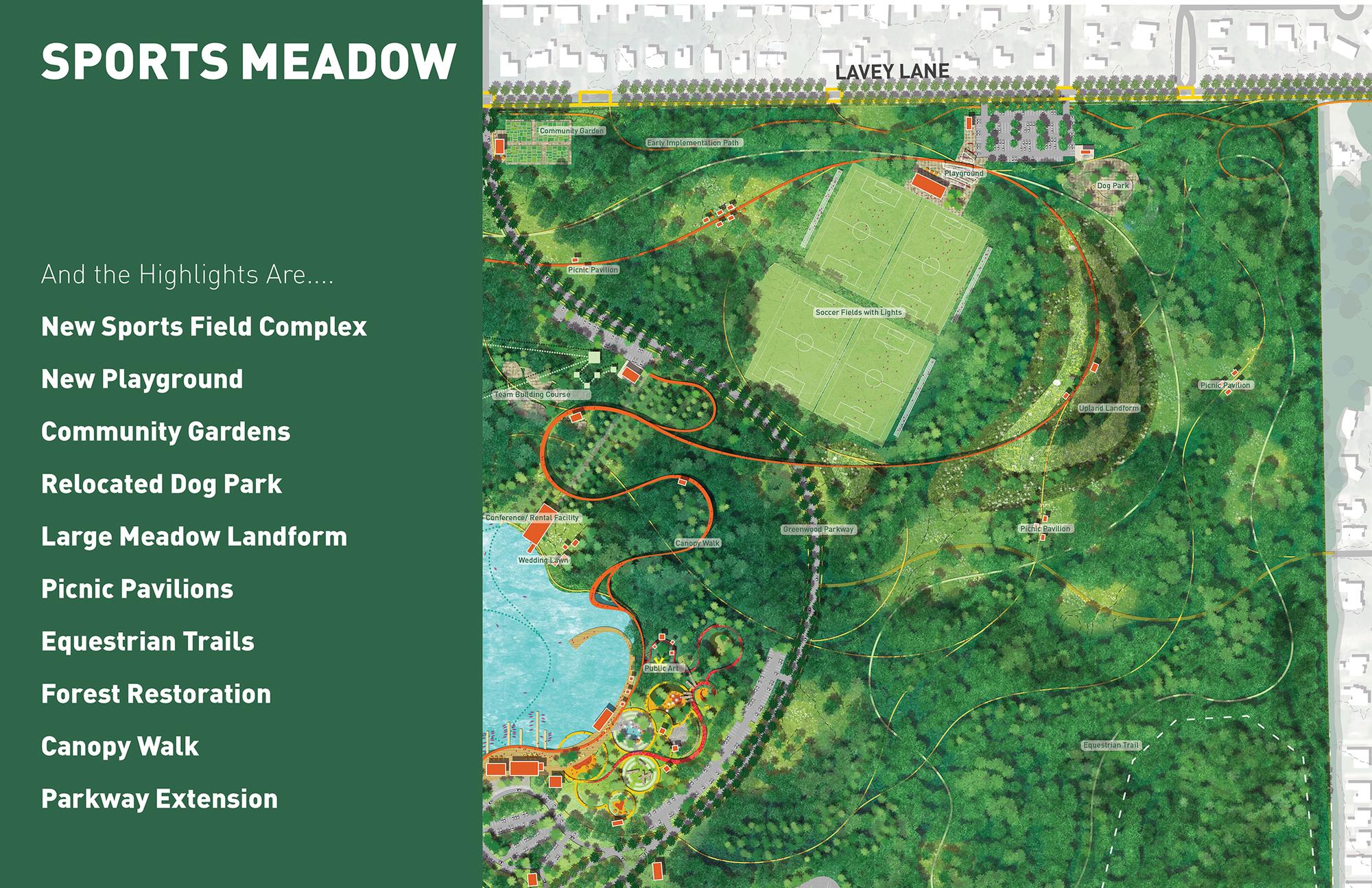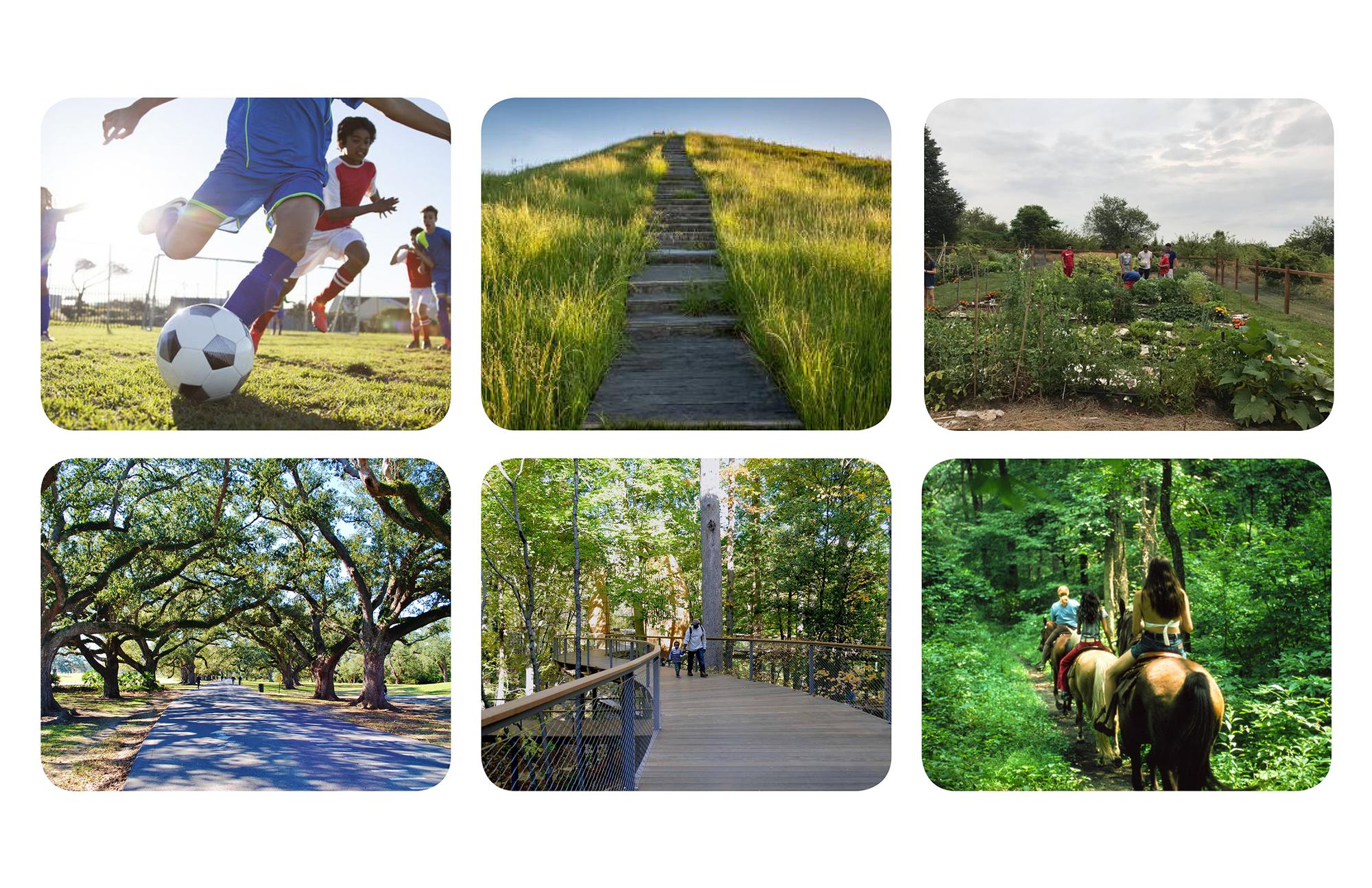 4 - Heart of the Park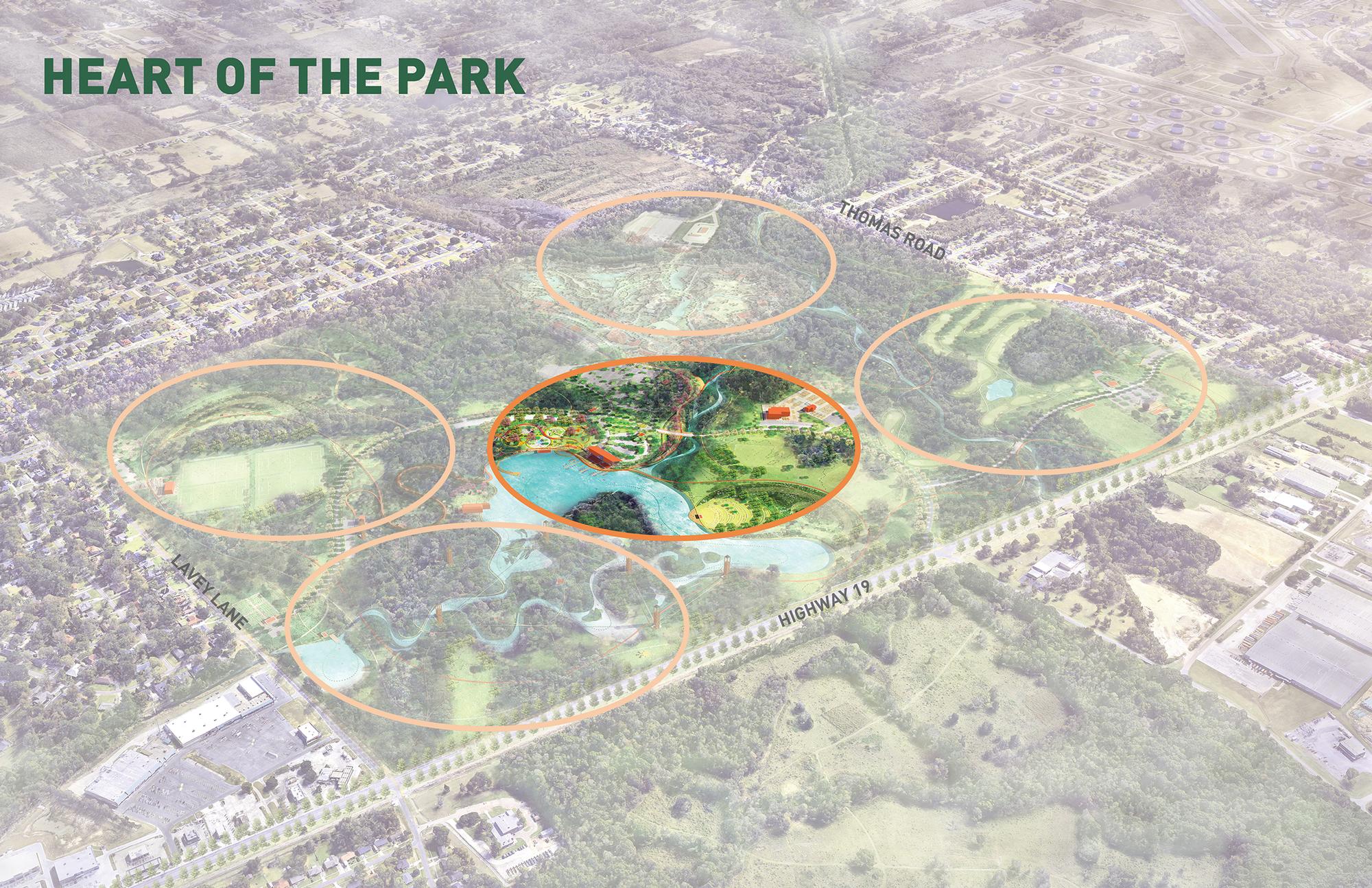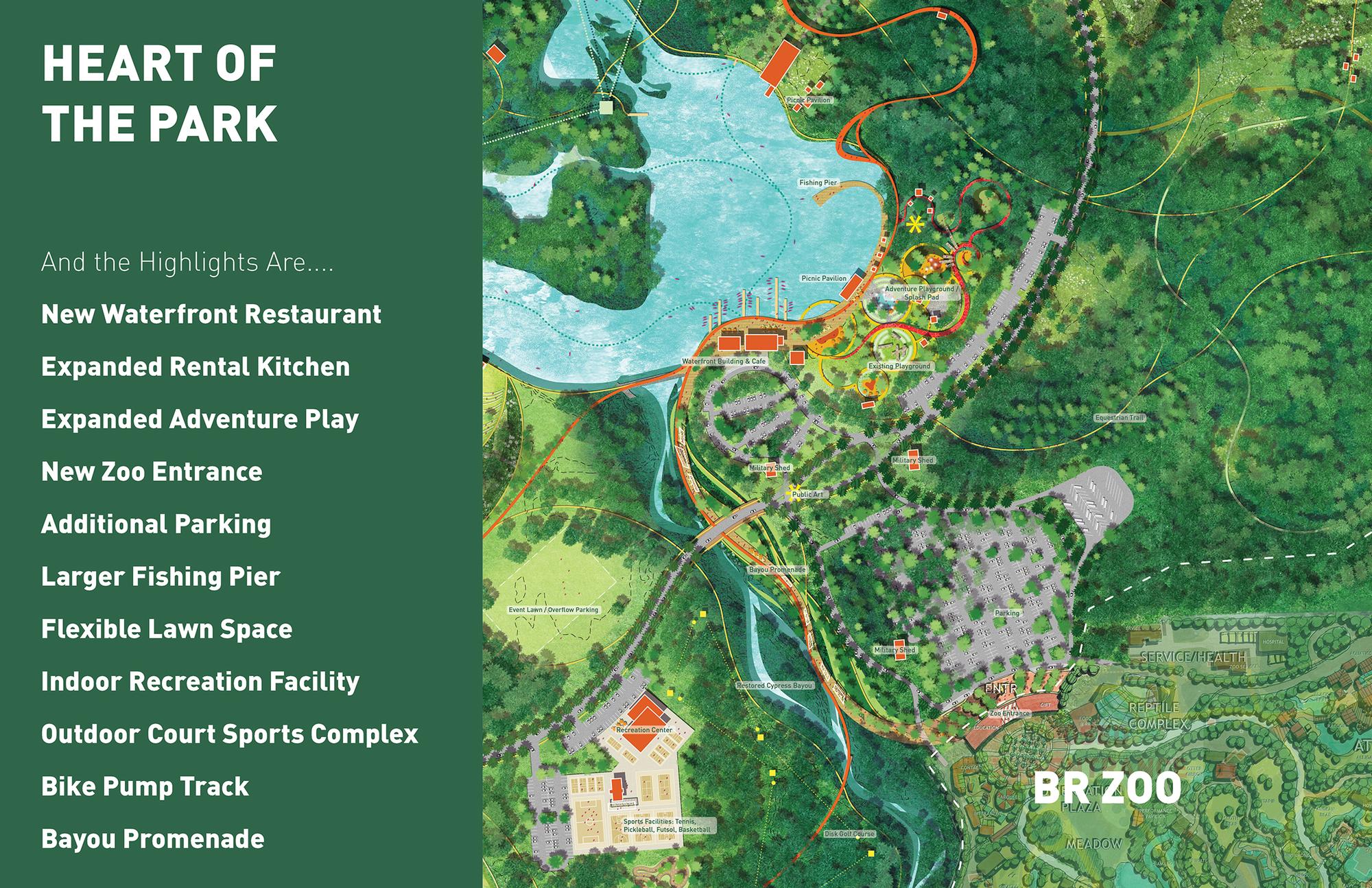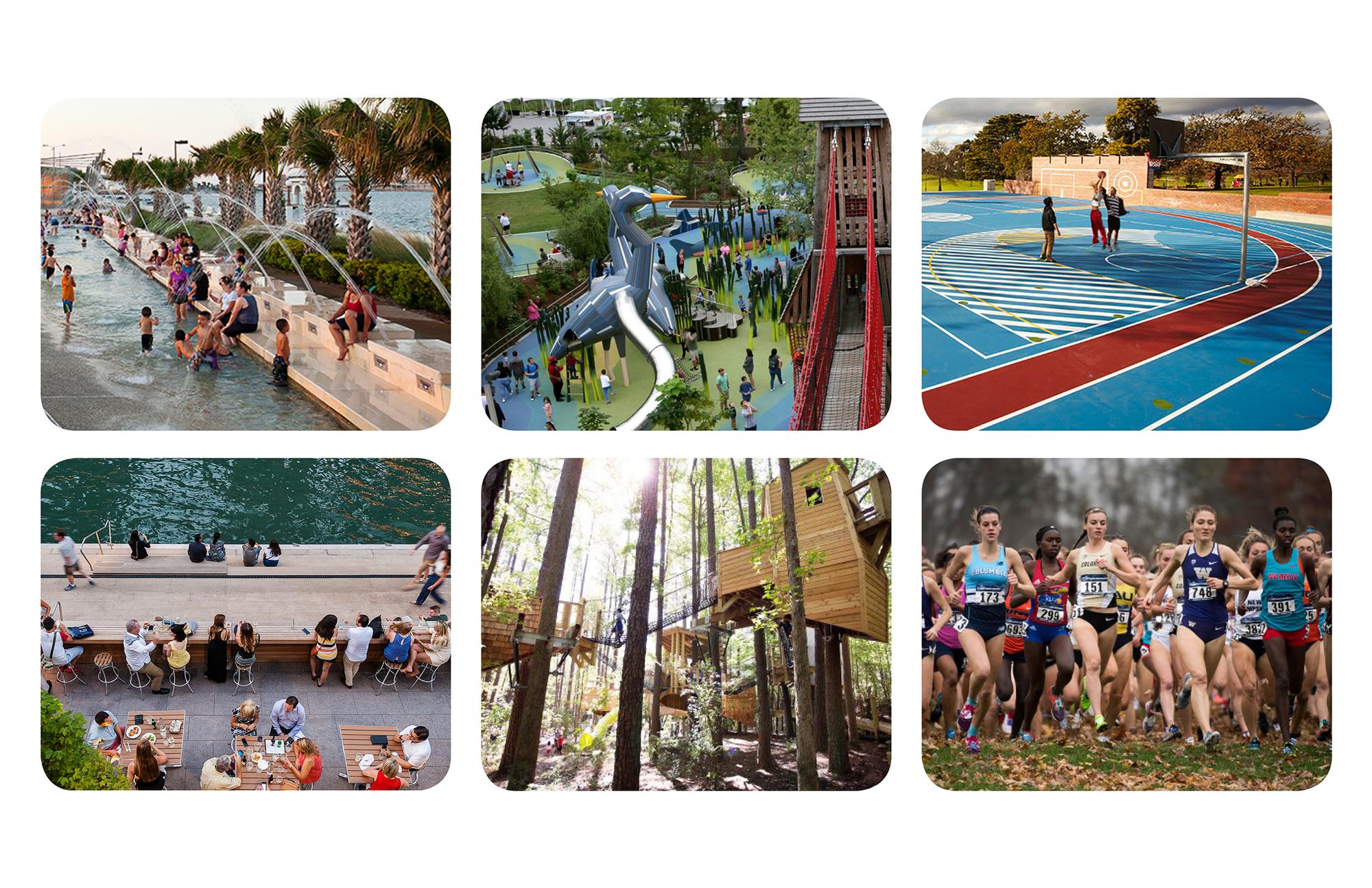 5 - Baton Rouge Zoo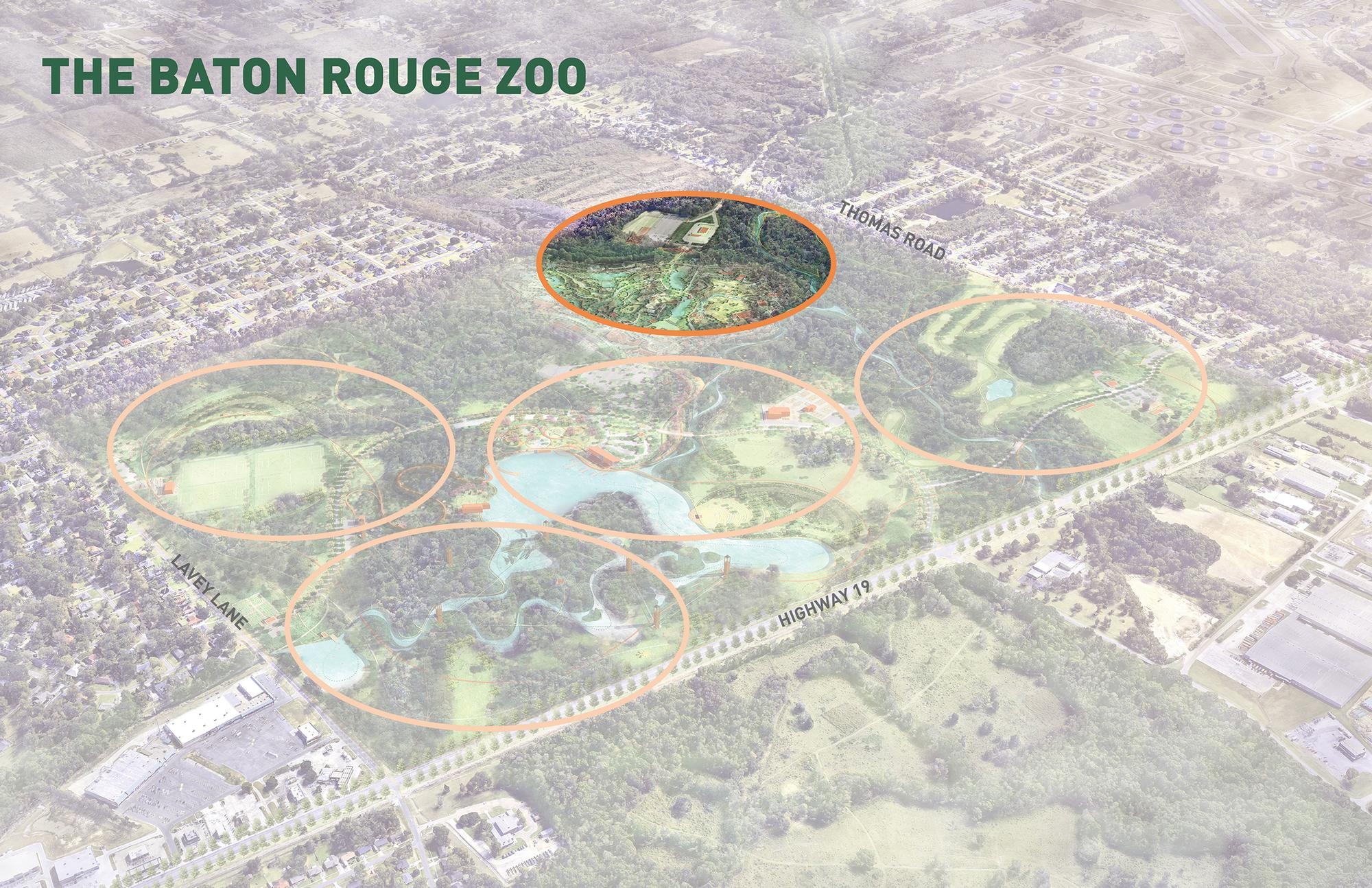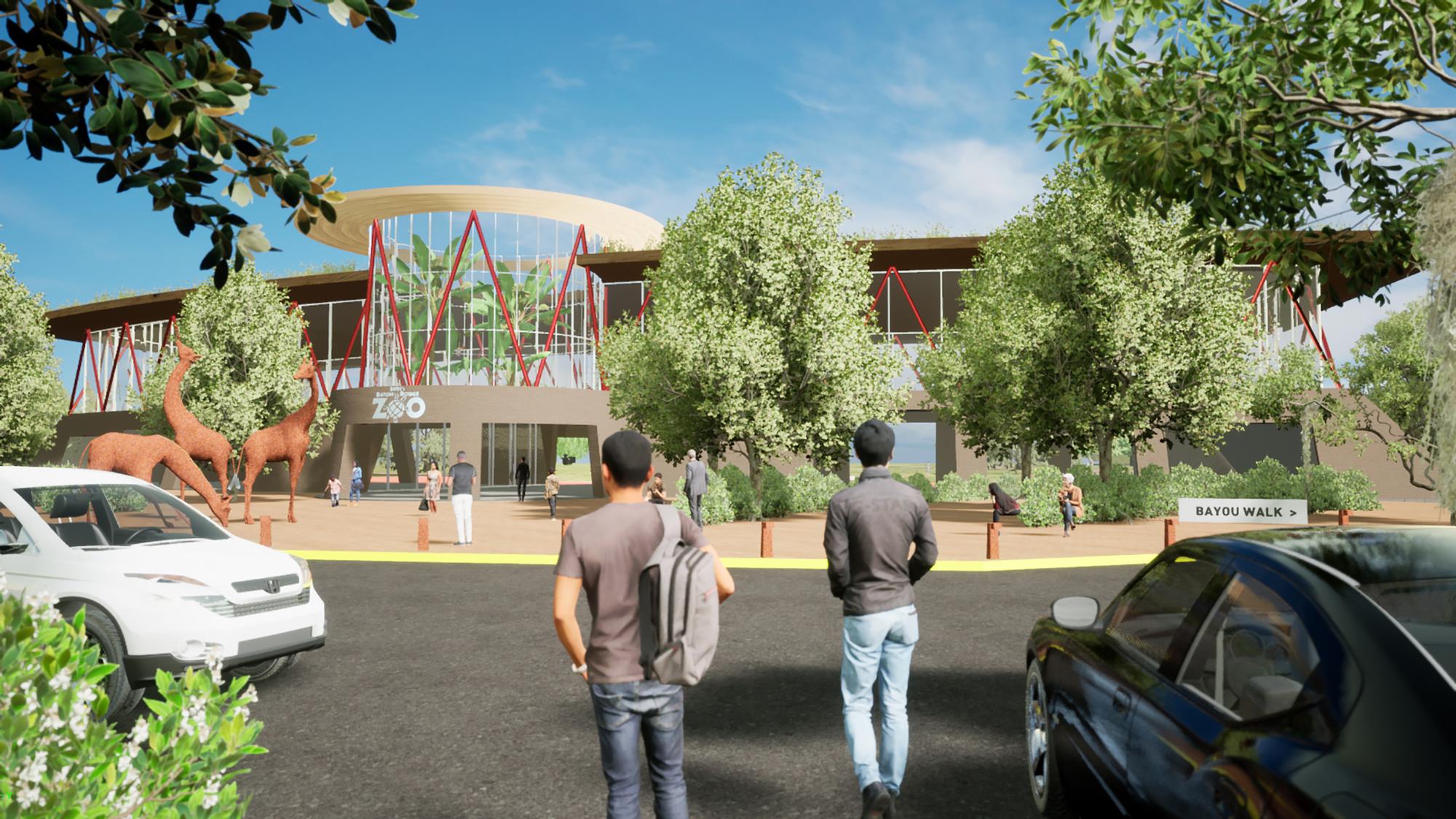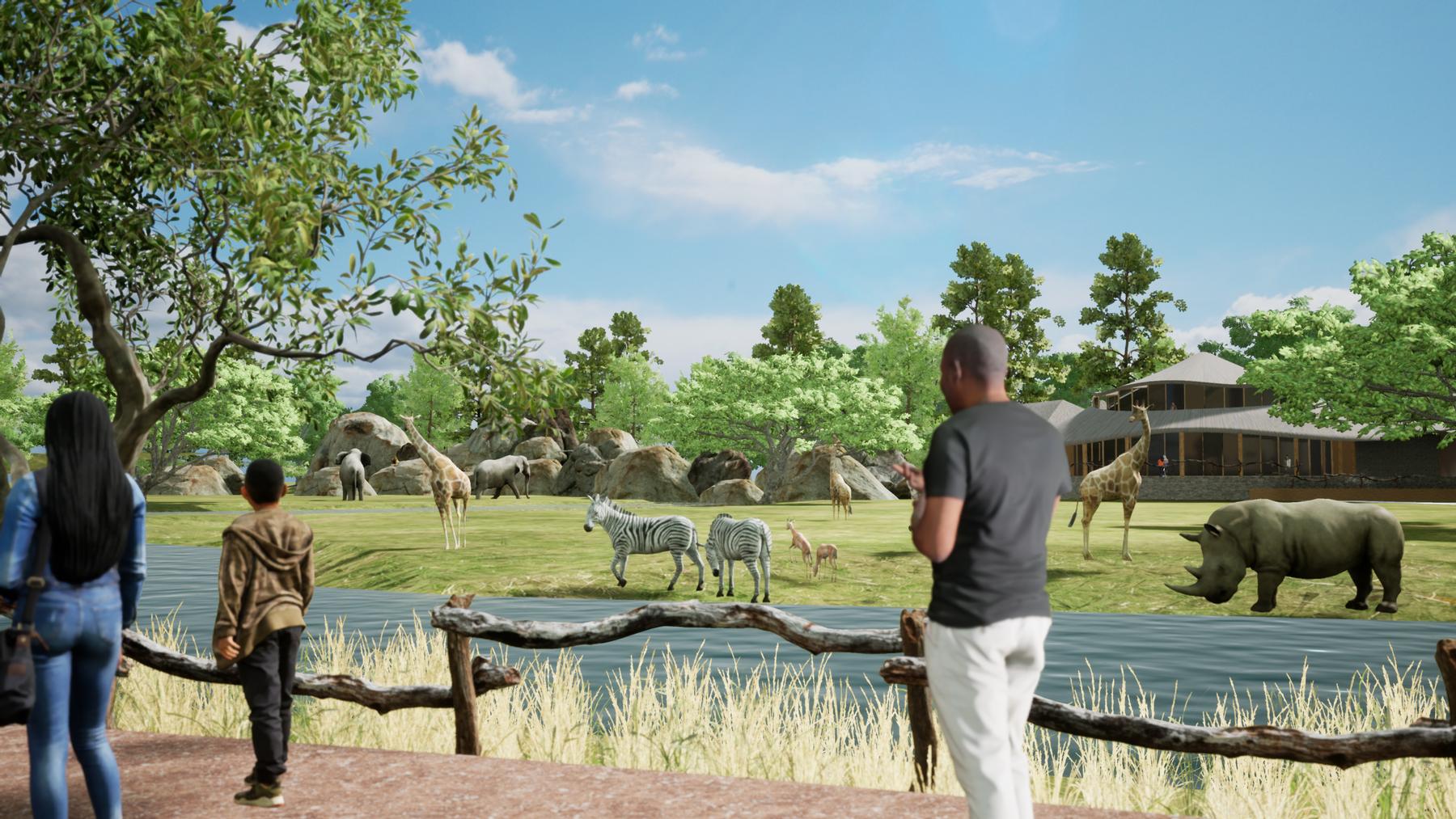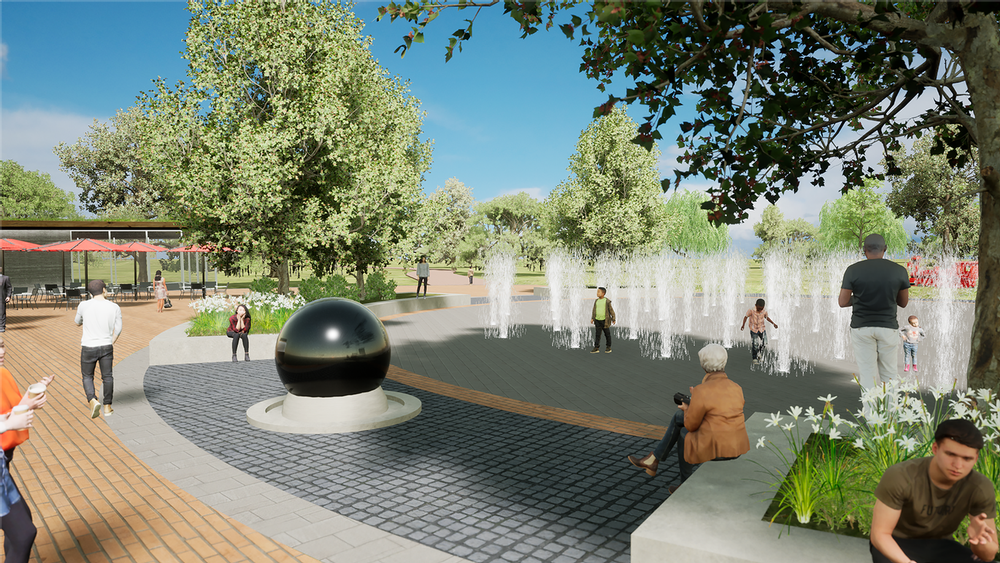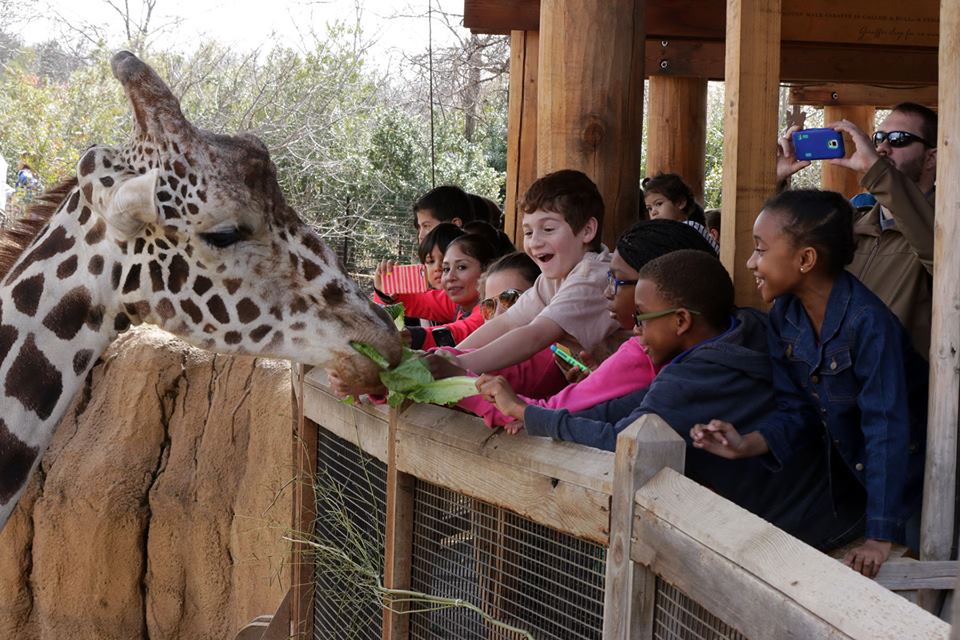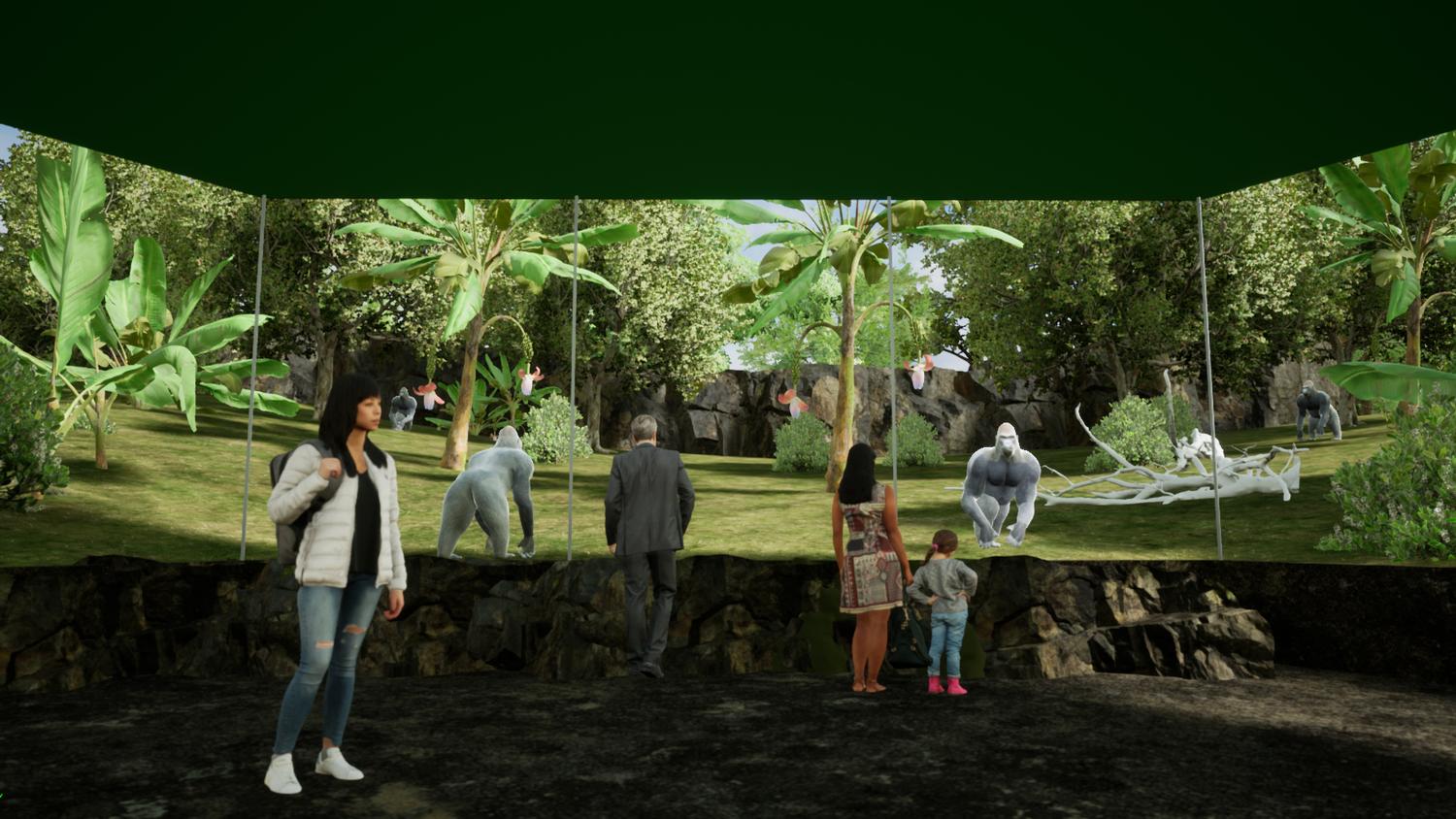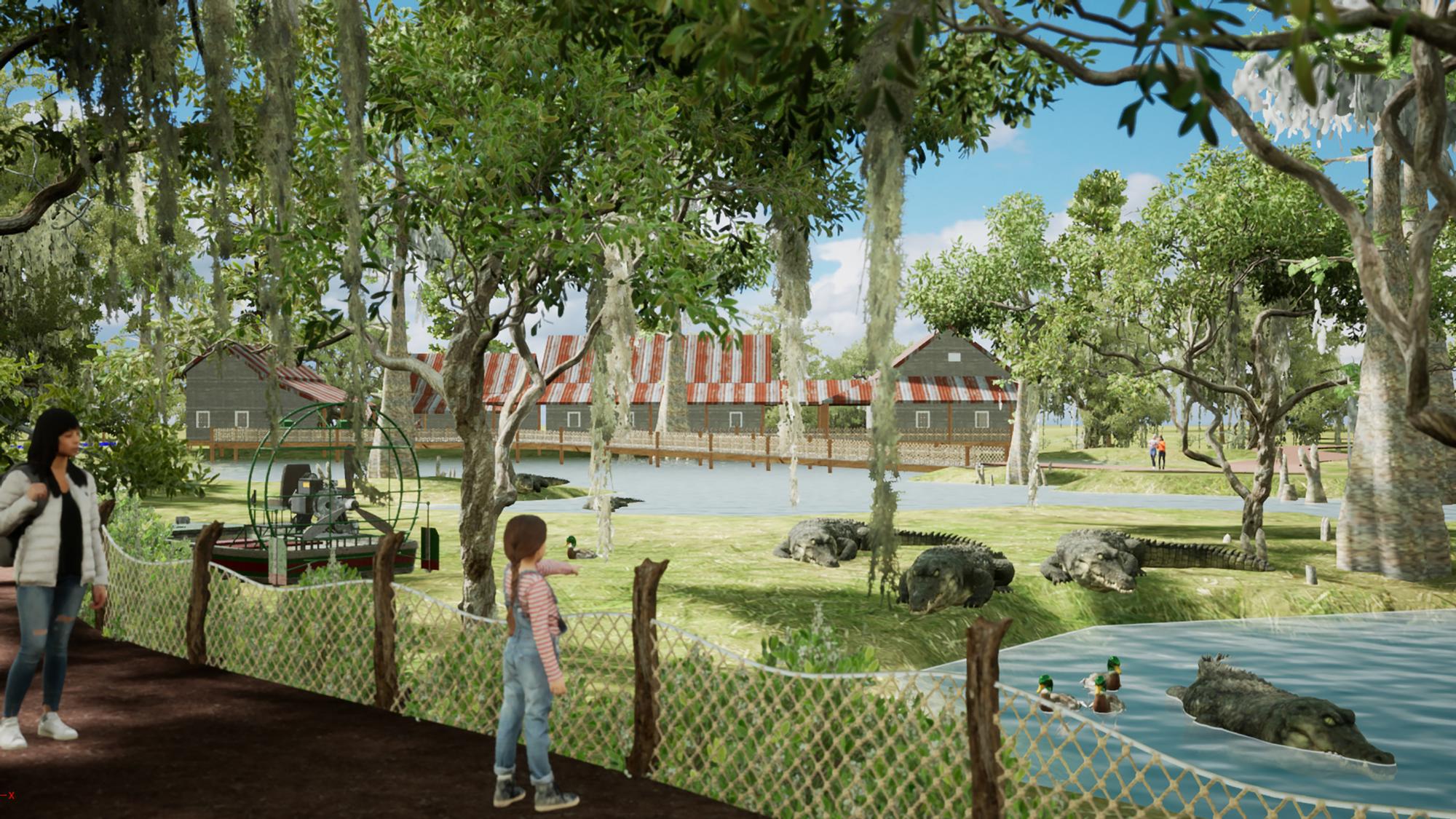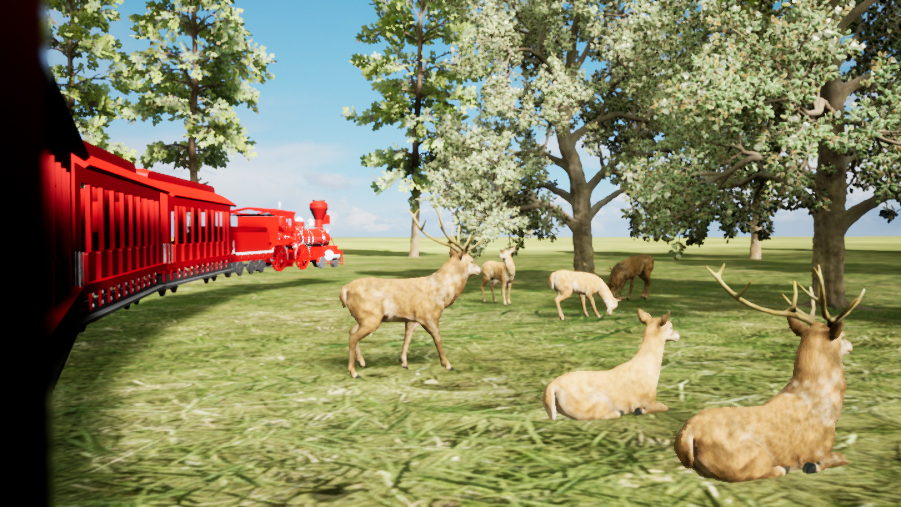 A complete visionary master plan report will be published. This document will include an illustrative master plan and other imagery that captures the spirit of the proposed features, a phasing plan with priorities and associated cost estimates, and funding strategies that will chart the Zoo and Greenwood Community Park's future development.
See the Master Plan presentations below. Click the links to download.
Greenwood Park & Baton Rouge Zoo - Master Plan Presentation – Slide Show
Greenwood Community Park Master Plan Presentation – Image Boards
Baton Rouge Zoo - Master Plan Presentation – Image Boards
More Information
Click the topics below to expand and learn more
Vision for Greenwood Community Park▼