Highland Road Community Park
144.04 Acres
Amenities
Wi-Fi
Restrooms
Ball/Multi-Purpose Field (Lighted)
Basketball - Indoor Court
Boat Launch
Disc Golf Course
Outdoor Fitness Station
Pavilion
Playground
Recreation Center
Rugby Field
Spray Pad
Tennis Center
Tennis Court (Lighted)
Tennis Court (Unlighted)
Walking Track/Loop – Outdoor
This park is located in the southeastern part of East Baton Rouge Parish. Highland Road Community Park serves a larger geographic area than a neighborhood park and is designed to engage the entire family for a whole day. Higher levels of maintenance, security, and recreational opportunities are offered at community parks. It is very popular because of all the features the park has to offer and for the scenic landscape.
Recreation Center and Playground area
This recreation center houses an air-conditioned indoor gymnasium and three (3) siderooms that can be used for party rentals and community meetings. This park also features a splash pad and pavillion.
Pavilion Rentals
Highland Road Community Park has one pavilion available to rent. The pavilion size is 45' x 30' with 8 tables and a compacity of 65. For more information about renting this pavilion, visit the Pavilion Rentals Page.
Boat Launch
BREC's launch at Highland Road. Community Park is up and running providing paddling access to Bayou Fountain and ultimately Bayou Manchac. This boat launch is unique to the area and the first in the BREC Blueway Trails and Launches project (part of the CAPP initiative). To learn more about the launch and other Blueways, visit the BREC Blueway Trails & Launches page.
Baseball Fields
These fields are located on the south side of Highland Road.
Disc Golf
The course is situated among the rolling hills and beautiful, large oak trees at Highland Road Park. Disc golf merchandise is available at the Highland Road Tennis Center and instruction is available on request. Click here for a map of Highland Disc Golf Course.
Click here to learn more about disc golf at this park.
Tennis Center

Programs for the youth include two year-round tennis academies (Independence and Highland Parks), QuickStart tennis, tournaments, after-school programs, and holiday camps. Adults can sign up for cardio tennis, adult fun tournaments and leagues. Individual and group instruction for various skill levels is provided by certified tennis instructors.
Learn more at the Highland Road Community Park Tennis Center page
Rugby
Baton Rouge Rugby Football Club practice is Tuesday and Thursday nights from 6:30 p.m. to 8:30 p.m. in the northern field of the park next to the recreation center. Players of all skill levels are welcome! Click here to learn more about rugby played at this park.
Highland Road Park Observatory
The Highland Road Park Observatory, brought to the public by BREC, LSU's Department of Physics and Astronomy and the Baton Rouge Astronomical Society, is located on the south side of BREC's Highland Road Community Park. To learn more about the Observatory and the programs there, visit the Highland Road Observatory Page.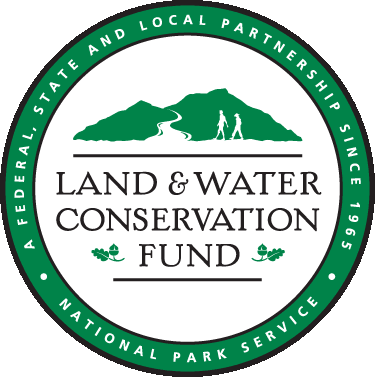 VIEW ALL PARKS