Forest Community Park
115.62 Acres
Amenities
Wi-Fi
Restrooms
Ball/Multi-Purpose Field (Lighted)
Basketball - Indoor Court
Dog Park
Lake
Nature Trails
Pavilion
Playground
Recreation Center
Spray Pad
Tennis Center
Tennis Court (Lighted)
Tennis Court (Unlighted)
Tennis Hitting Wall
Walking Track/Loop – Outdoor
Fishing
This park is located in the southeastern part of East Baton Rouge Parish. Forest Community Park serves a larger geographic area than a neighborhood park and is designed to engage the entire family for a whole day. Higher levels of maintenance, security, and recreational opportunities are offered at community parks. This park features re-defined vehicular and pedestrian circulation throughout the park while improving upon the existing baseball/softball fields and the recreation center.
Trails
Soft peat gravel walking and running trails are located throughout the park. Boardwalk trails are available through a section of the forest as well.
Pavilion
Forest Community Park has two pavilions available to rent. Pavilion 1 is 18'x 24' with 3 tables, a capcity of 25, and electrical capabilities. Pavilion 2 is 20' x 24' with 3 tables and a capacity of 25 For more information about renting this pavilion, visit the Pavilion Rentals Page.
Raising Canes Dog Park
The Raising Cane's Dog Park, brought to you through a partnership with Raising Cane's Chicken Fingers, is located at the Forest Community Park. The dog park is open five days a week, from sunrise to sunset, at no charge. The dog park is closed on Tuesdays & Thursdays to allow for maintenance, pest treatment, and proper management of the turf. Closure are part of a system-wide dog park maintenance plan. More details can be found on the Dog Park Maintenance page.
Fishing
Hours of Operation: Sunrise to sunset
BREC offers bank fishing only, no motorized boats. No trout lines. Louisiana Wildlife and Fisheries laws must be followed.
Click here to learn more about fishing at BREC lakes.
Community Playground
A large community playground hosts a variety of slides, equipment and climbing aparatus on artifical footing. No more sandy shoes or bottoms! Parents are welcome to join in the play or sit comfortably nearby to watch their child interact with other children.
Splash Pad
The splash pad is an interactive water play area with no standing water. This splash pad is activated with the green push button on the light blue pole in the splash pad area. Spray features will run for approximately 2-3 minutes and turn OFF. Pushing the button will re-engage the system. To learn more about our splash pads, visit brec.org/aquatics.
Tennis Center
The renovated Tennis Center features a pro shop and 11 lighted tennis courts. Get more information about this center at the Forest Park Tennis Center Page.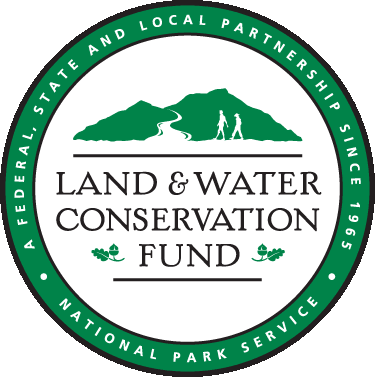 VIEW ALL PARKS