Independence Community Park
96.02 Acres
Amenities
Wi-Fi
Restrooms
Ball/Multi-Purpose Field (Lighted)
Garden/Arboretum
Outdoor Fitness Station
Pavilion
Playground
Recreation Center
Shuffleboard Court
Soccer Field
Swimming Pool
Tennis Center
Tennis Court (Lighted)
Tennis Hitting Wall
Walking Track/Loop – Outdoor
This park is located in the center of East Baton Rouge Parish. Independence Park serves a larger geographic area than a neighborhood park and is designed to engage the entire family for a whole day. Higher levels of maintenance, security, and recreational opportunities are offered at community parks. The perimeter of the park is lined with hundreds of American flags.
Pavilion Rental Information
Independence Community Park has one pavilion available to rent. The pavilion size is 24' x 24' with 4 tables and a capacity of 35. For more information about renting this pavilion, visit the Pavilion Rentals Page.
Independence Event Center
Interested in renting the Independence Event Center (next to the Goodwood Library, right behind The Garden Cafe)? Click here for more info..
Soccer Fields and Ball Diamonds
The Baton Rouge Soccer Association manages these fields through an agreemet with BREC. Contact BRSC to learn how to utilize these soccer fields.
Playground
This playground is a great spot for children to have fun. It's a quiet space under hearty oak trees. It is also a local's favorite spot to have a peaceful lunch in the great outdoors. Picnic tables are available within the playground area.
Independence Botanical Gardens
The Independence Botanical Garden is a public garden dedicated to horticultural education, recreation and nature studies located in BREC's Independence Park. The Botanical Gardens contain displays of blooming woody ornamental plants, perennials, annuals, ground covers and wetland plants.The gardens are free to the public! To learn more about the Botanical Gardens, visit the Botanical Gardens page.
Walking Trail
Visitors can walk 1.8 miles of walking trails and fully experience the beauty of the Botanical Gardens. To learn more about this and other BREC walking trails, visit thewalking trails and paths page.
Liberty Lagoon
Liberty Lagoon is BREC's premiere waterpark featuring water slides, lazy river, swimming pool, beach volleyball and party rentals. Want more information about Liberty Lagoon? Visit LibertyLagoon.com!
Independence Park Theatre
IPT's proscenium theatre has a seating capacity of 800 with state-of-the-art sound and lighting equipment. In addition, the theatre has two smaller conference rooms that can accommodate groups of 50-100. The theatre is available for rent by public and private schools, community organizations, corporations and individuals with discounted rates for non-profit organizations. For show information about the theatre, visit theparktheatre.com.
Tennis Center
The tennis center at Independence features a pro shop, lighted courts, racquet stringing, instruction, racquet and ball machines rentals, two indoor courts and a hitting wall. For more information on this center, visit the Independence Park Tennis Center page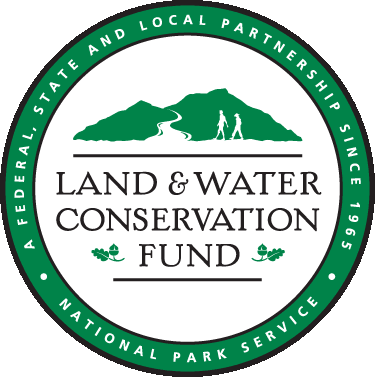 VIEW ALL PARKS