City-Brooks Community Park
City-Brooks Community Park
All Parks | Community Park | Dog Parks | Recreation Centers
154.53 Acres - This park is located in the southwestern part of East Baton Rouge Parish by LSU. City-Brooks Community Park serves a larger geographic area than a neighborhood park and is designed to engage the entire family for a whole day. Higher levels of maintenance, security, and recreational opportunities are offered at community parks.
Like this park on Facebook to check in, tag your photos, and more:

Raising Cane's Dog Park at City-Brooks Community Park
The Raising Cane's Dog Park at City Brooks Community Park was opened to the public on May 31, 2008. The dog park is open seven days a week, from sunrise to sunset, at no charge.
Splash Pad
All splash pads are open daily from 8a.m. - 8p.m.
The operating sesason is April-October
To learn more about our splash pads, visit brec.org/aquatics.
Labyrinth
The labyrinth in City Park is available for use from 7 a.m. until dark. Located directly behind the golf pro shop, the labyrinth should be used for meditation and relaxation only. Passers-by should be quiet and respect those using the labyrinth. Walking the labyrinth can promote internal balance and relaxation. Before walking the labyrinth, one should pause at the entrance to quiet the mind. If others are on the labyrinth, it is custom to allow those in front the opportunity to finish their walk. Learn more at batonrougelabyrinths.com.
Fishing
There is a 50-acre lake at this park. No motorized boats are allowed. Bank fishing only. The State of Louisiana requires a fishing license. Wildlife and Fisheries agents will periodically inspect licenses.
Learn more about fishing at BREC facilities here.
City-Brooks Golf Course
Hours of operation:
7 a.m. until dark
Built in 1926, designed by Tom Bendelow, it is one of 20 courses in the country to be placed on the national register of historic places as the community's first municipal golf course. Conveniently located off I-10 and Dalrymple Drive, this 40-acre, nine-hole course is notable for its natural beauty, mature trees, lake vistas, a small bayou, and terrain that is mountainous for Baton Rouge. Ground levels vary by as much as 25 feet. For fees and tee time reservations, vist golf.brec.org.
Capital One Tennis Center
City Park's Capital One Tennis Center is one of five major tennis centers which feature pro shops, lighted courts, racquet stringing, instruction, and racquet and ball machine rentals. Get more information about this center at the Capital One Tennis Center page.
City-Brooks Greenway
City-Brooks Park Greenway consists of a greenway trail along the perimeter of City-Brooks Park and nearby City Park Lake. It also connects to McKinley Middle Magnet School and the University Lake Greenway. BREC, EBR City-Parish, and LSU are involved in the management and maintenance of the system as it is comprised of both on and off road systems.
Baton Rouge Gallery
Baton Rouge Gallery, a BREC facility, is proud to offer contemporary art to our community. Monthly exhibitions feature the work of current Artist Members including photographers, painters, sculptors, stained-glass artists, printmakers, ceramicists, multi-media and installation artists. The gallery also offers an extensive slate of cultural programming and special performances in addition to a spoken word program. Admission to the gallery is free and open to the public. Learn more about the gallery and the programs offered there at batonrougegallery.org.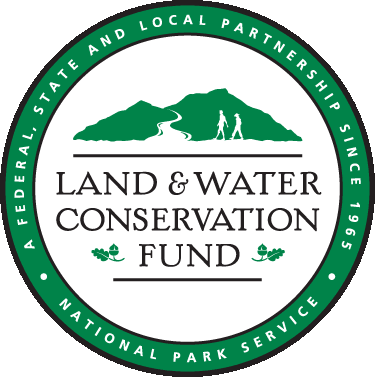 Amenities:
Ball/Multi-Purpose Field (Unlighted)
Basketball - Outdoor Court
Croquet
Dog Park
Golf Course (9)
Greenway/Connectivity Trail
Lake
Pavilion
Playground
Recreation Center
Soccer Field
Spray Pad
Swimming Pool
Tennis Center
Tennis Court (Lighted)
Tennis Court (Unlighted)
Walking Track/Loop – Outdoor
For more information about this park, please contact:
Recreation Center: 225-387-1482
Get Directions
Location:
1515 Dalrymple Drive
Baton Rouge, LA 70808
Recreation Center: 225-387-1482
Hours:
Park:
Sunrise to sunset
Recreation Center:
Mon-Fri: 4 p.m.-8 p.m.