Scotlandville Parkway
All Parks | Greenways | Neighborhood Park
109.8 Acres - This park is part of the interstate system, which the Louisiana Department of Transportation and Development has leased to BREC for use as a park.
Click Here to sign up to receive updates on the Scotlandville Parkway
Greenway
The Scotlandville Parkway was built in the 1970-80s and is a tremendous asset that has been managed by BREC for decades. The 2020 East Baton Rouge Parish Pedestrian and Bicycle Master Plan prioritized the restoration of the Scotlandville Parkway, identifying its potential as a safe and accessible bicycle and pedestrian route. BREC, also recognizing the need to upgrade the parkway's recreational amenities, is spearheading the development of the Scotlandville Parkway Master Plan with assistance from Healthy BR, Community Against Drugs and Violence (CADAV), Front Yard Bikes, Bike Baton Rouge, and Scotland Saturdays to gather public input. The restoration/ redesign of the parkway will utilize public input to generate a master plan that prioritizes the current needs and desires of the community.
The Scotlandville Parkway master planning process will include assessing and evaluating the existing trail routes, bridges, park amenities, structures, and environmental attributes. Information gathered from public surveys and feedback will help us identify amenities to include in the large park area between Airline Highway and Harding Boulevard as well as the smaller "pocket parks" along the entire 3-mile parkway route.
Did you know?
The Scotlandville Parkway is made up of over 100 acres of park land. 134 acres to be exact!
From start to finish the parkway route is 3 miles long. There are 8 total miles of trails!
Along the 3-mile parkway route there are many recreational amenities including basketball, tennis, and disc golf.
The parkway was first designed and built during the 1970s and it was designated a national recreational trail in the 1980s.
The parkway is located in the interstate 110 right-of-way. The goal of the parkway was to minimize the interstate impact on the community and provide recreational opportunities such as walking and biking.
BREC, with community partners, are collecting input on how best to restore and upgrade the parkway. This process is called the Scotlandville Parkway Master Plan.
Scotlandville Heart Trail
A 2.5 mile walking trail designed to offer you a guided tour through the beautiful Scotlandville neighborhood, all while promoting a healthier heart lifestyle. Simply follow the hundreds of unique heart shaped art pieces created by local students and artists to find your way!
Download Heart Trail Map
Click here to learn more about BREC Greenways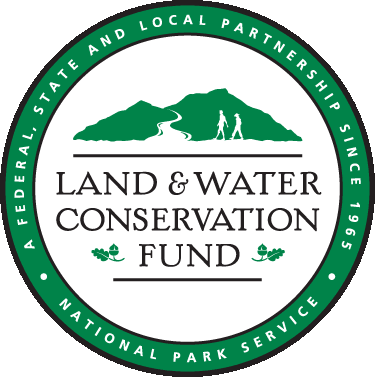 Amenities:
Ball/Multi-Purpose Field (Lighted)
Basketball - Indoor Court
Basketball - Outdoor Court
Disc Golf Course
Greenway/Connectivity Trail
Nature Trails
Pavilion
Playground
For more information about this park, please contact:
225-272-9200
Get Directions
Location:
3200 Harding Blvd
Baton Rouge, LA 70813
225-272-9200
Hours:
Daily, from sunrise to sunset