News

BREC Breaks Ground on Major Expansion to Howell Community Park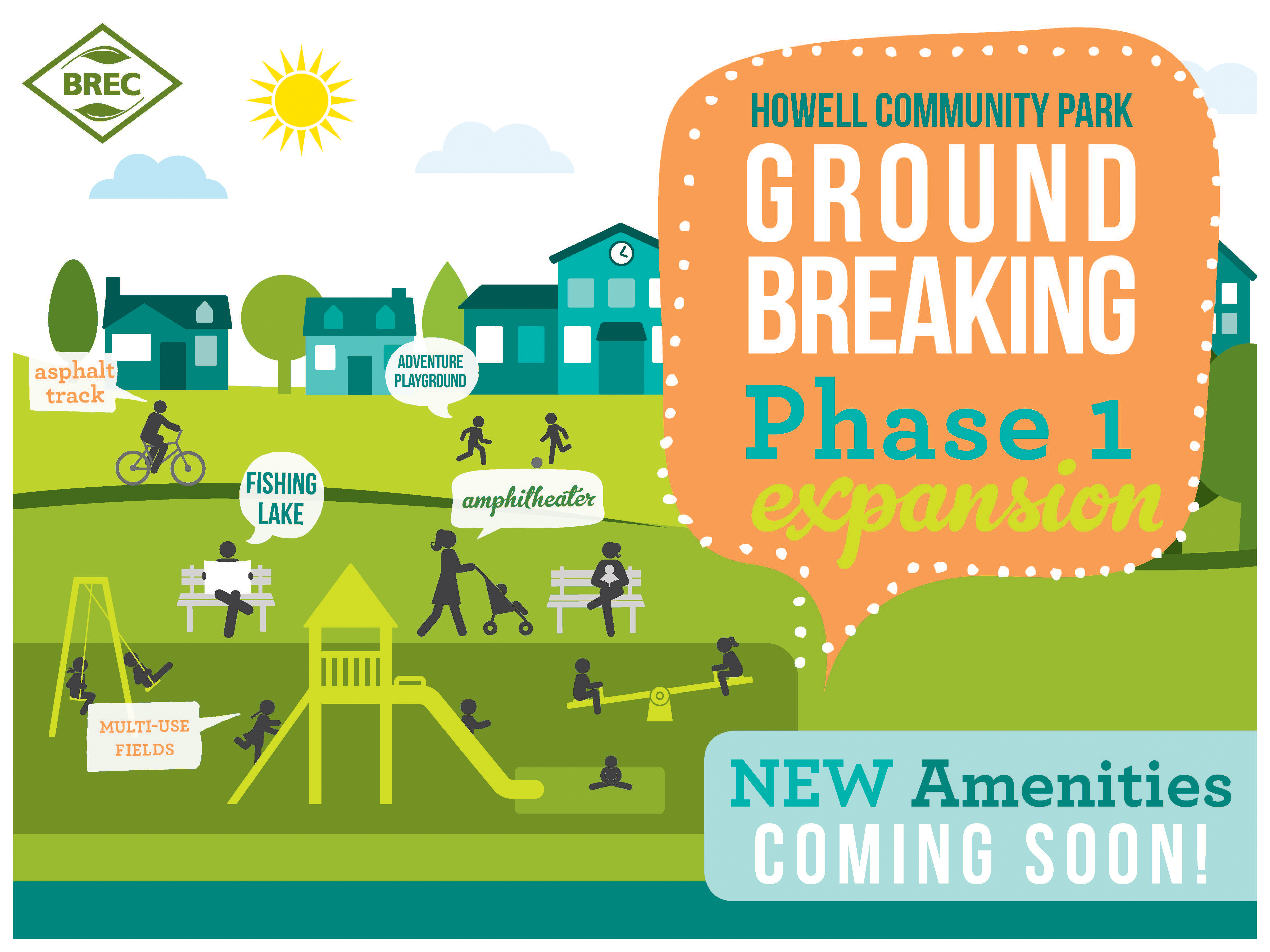 Article Details
Article Body
Baton Rouge, LouisianaA major expansion is on the way for one of BREC's oldest and busiest parks, Howell Community Park, located at 5509 Winbourne Avenue. Today community leaders gathered to break ground on a project that will repurpose the 18-hole golf course into a 75-acre expansion of one of the first community parks to be built in East Baton Rouge Parish through funding approved by voters in the Imagine Your Parks strategic plan. In all the Community Park expansion will have 115 acres of green space that will meet the recreational, health and wellness needs of the community.
During the historic flooding in August, Howell Community Park took on more than eight feet of water, making it the most severely damaged park in the BREC system and causing serious structural damage to buildings at the site along with electrical damage that is currently being repaired.
This project came after the National Golf Foundation evaluated BREC's golf operations as part of the Imagine Your Parks 2 strategic planning process. NGF recommended that the golf course be repurposed for use by the entire community. BREC then surveyed residents at two public meetings and commissioned a statistically scientific survey of 300 residents in the area to collect input on the community's vision for the expanded park.
Phase 1 renovations will include a fishing and paddling pond, earthen amphitheater, lighted basketball courts, new driveways and parking, a multi-use athletic field, improved bridges, pavilions and picnic areas with grills, a First Tee Golf facility for area youths, a walking and jogging track and an adventure playground. Also new to the area, the Baton Rouge Soccer Club will utilize the multi-use athletic fields and offer soccer programming at the park.
"This project is vitally important to the efforts underway to create a Winbourne Economic Development Corridor," said BREC Superintendent Carolyn McKnight. "The timing could not be better as the area is also looking forward to the re-opening of Istrouma High School, the construction of a new affordable housing complex along with other revitalizations projects. We believe this park will attract more projects like those and create a beautiful "Central Park" for this area of north Baton Rouge," said McKnight.
Future plans for Howell Community Park includes, community gardens, a challenge course, a lake boathouse and potentially a new state-of-the-art recreation area and lake boathouse.