News

BREC Responds to Bill Filed for the 2021 Legislative Session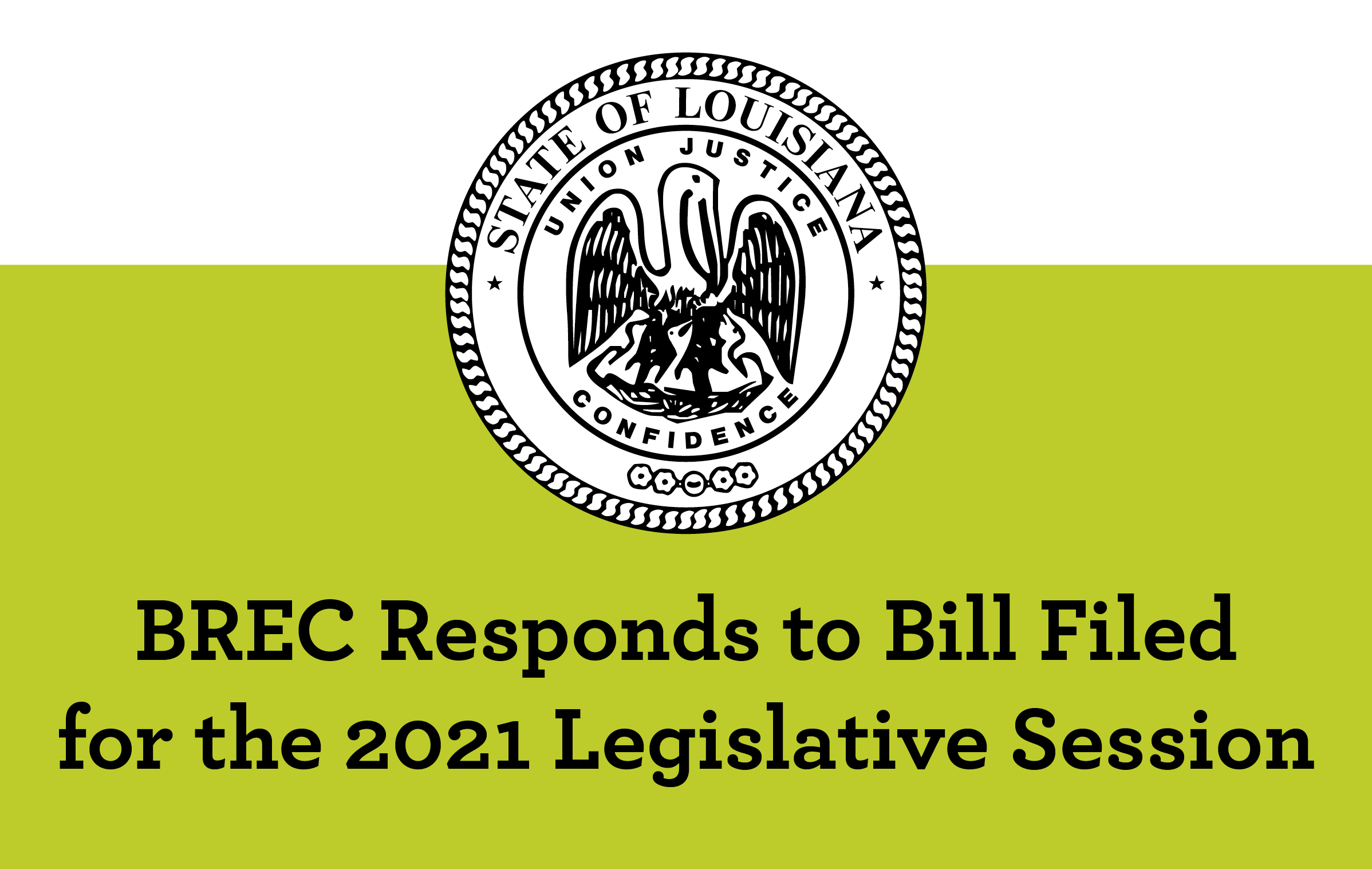 Article Details
Article Body
Baton Rouge, LouisianaBREC is expressing deep disappointment in Senate Bill 205, which seeks to pull assets from the award-winning and nationally recognized parish-wide parks and recreation system for the creation of three new parks and recreation districts, along with new paid staff and governing authorities.
"This bill would add three more layers of government for the operation and maintenance of parks in East Baton Rouge Parish. It would require the hiring of three additional Superintendents and staff, along with creating three new Parks and Recreation Commissions with commissioners in the new districts being paid for their service, unlike the volunteer Commission that oversees BREC," said BREC Superintendent Corey K. Wilson. "Parks should not be used as a political football. This proposal screams of government inefficiency and duplication when now, more than ever, it is vital that tax dollars are used to their highest and most optimal benefit for taxpayers, overseen by agencies like BREC with a track record of delivering on this mandate," said Wilson.
Should the bill pass both the House and Senate and be signed by the Governor, the new districts would be located in Central, Zachary and the City of St. George following a final judgement or settlement in the lawsuit contesting the corporation of the city.
BREC has served the entire East Baton Rouge Parish community since its creation 75 years ago and was one of the first park systems in the country to achieve accreditation through the National Parks and Recreation Association's (NRPA) Commission for Accreditation of Park and Recreation Agencies (CAPRA). In 2019, BREC was one of just four systems in the country to achieve accreditation for an unprecedented sixth time. Park agencies must repeat the intensive process every five years to demonstrate sound management and use of best practices. Only 183 systems across the country have achieved accreditation, and only two in Louisiana share the distinction. BREC has also won NRPA's prestigious National Gold Medal award twice in its history and has been named a finalist in the large park system category 17 times, competing against much larger cities such as Chicago, Dallas, Cleveland, Kansas City and Minneapolis.
"BREC's level of investment and focus on creating an extraordinary park system for all residents of East Baton Rouge Parish is reflected in the national recognition it has consistently garnered for decades," said Wilson. "We have a track record of listening to concerns and requests from community leaders and park visitors across the parish. Using this input, we have made major improvements at the neighborhood level in our more than 100 neighborhood parks while implementing transformative projects and programs that serve the entire parish.
BREC has completed and is currently working on large-scale transformative projects, including several located within the proposed new districts, that it conceptualized, advanced, and funded based on this comprehensive approach to public engagement, including:

The reimagination of the Baton Rouge Zoo and Greenwood Community Park,
The recent passage of the parish wide bicycle/pedestrian master plan, which will bring 450 miles of connectivity trails to every area of the parish,
The development of a green infrastructure initiative to mitigate future flood risks and impacts to neighborhoods and businesses surrounding BREC parks,
The creation of a 13th community park at Airline Highway, designed to be a national example of best practices in stormwater management,
The construction of Zachary Community Park with amenities such as a splashpad, dog park, fishing lake and a one-of a kind playground that is the tallest playground in the BREC system,
The expansion and addition of air conditioning to popular recreation centers across the parish like Central's Lovett Road Park Recreation Center and Zachary's Church Street Park Recreation Center, with additional facility upgrades that include program spaces and indoor amenities, exterior upgrades, energy efficiency improvements including new roofing, modernization and upgrades for new building code compliance
More than $7-million invested in the creation and improvements to Central Sports Park and Central's Jackson Community Park as promised in 2008, as well as new amenities, one-of-a kind modern playground, a new recreation center for Jackson Community Park, and the pending purchase of adjacent land for expanding the park.
A new education building and master plan for Frenchtown Road Conservation Area, creating the only park in our parish which will be on par with the size and quality of State parks,
New recreation centers at Jackson and Howell Community Parks
State of the art, multiple basketball court recreation centers that also serve as safe rooms for City Parish emergency personnel at Airline Highway Community and Memorial Parks.
"We strive to be objective and responsive to the needs of the entire parish and are always open to collaboration with local city governments to continuously meet our mission to provide exceptional parks and recreation experiences to the residents of the entire parish. As such, we see this effort as not only unnecessary, but one that seeks to legislatively create three inefficient, duplicative government agencies and systems where everyone loses," said Wilson. "During the pandemic, we saw a spike in visitation to our parks as they provided clean, safe spaces for people to get essential outdoor activity and take refuge from the stress of the uncertain year. Despite the challenges, we continued focusing our efforts on creating spaces that improve the quality of life as well as physical and mental health, provide well maintained open spaces and recreational opportunities, are accessible to everyone no matter where they live and improve the environment. That will not stop as we continue providing the high-level services to all residents of East Baton Rouge Parish that BREC is known for locally and nationally."