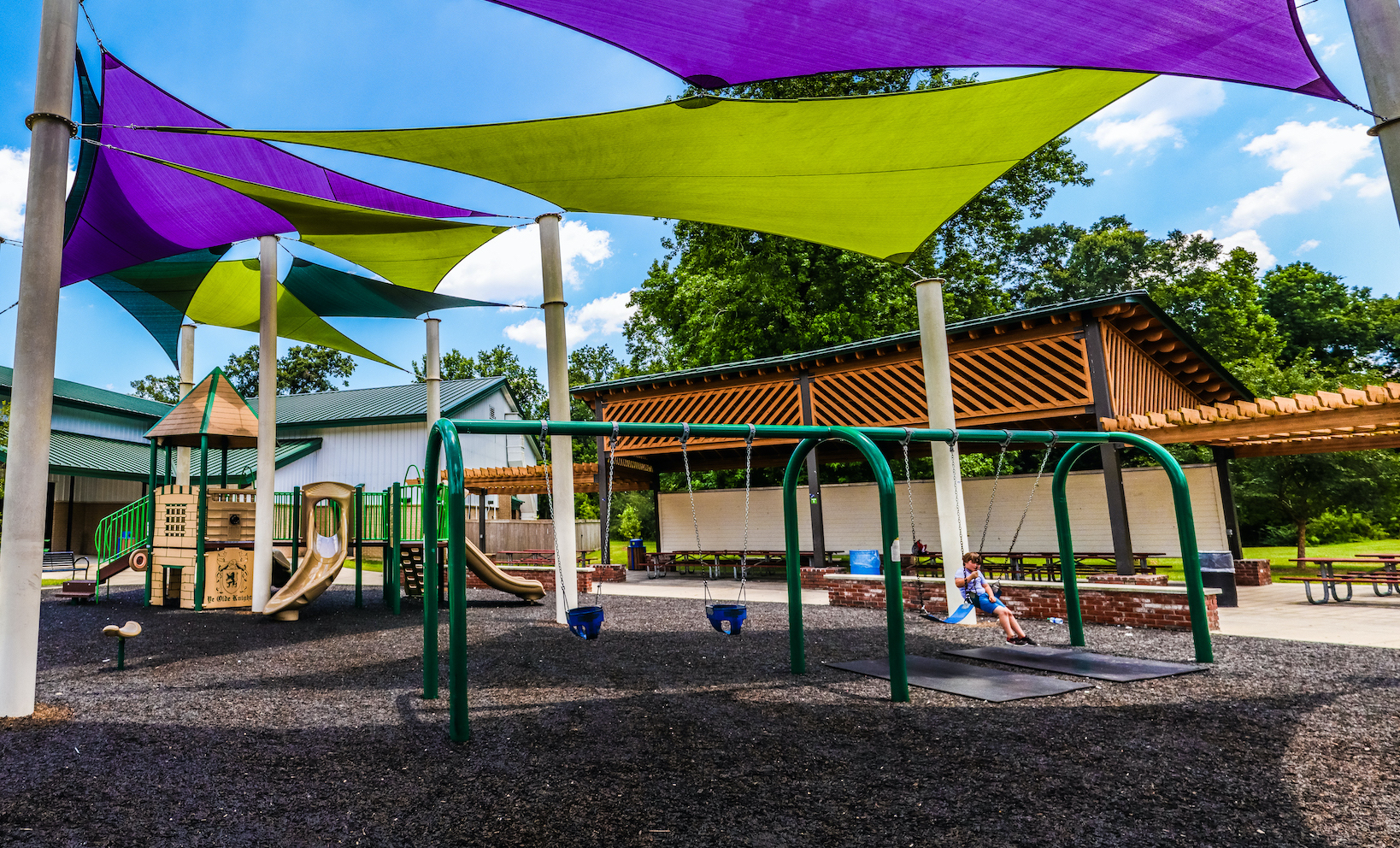 Community & Neighborhood Parks
With the implementation of BREC's 10-year strategic plan "Imagine Your Parks" in 2004, the East Baton Rouge Parish Park System was transformed. The revitalized system included the establishment "Community Parks" and "Neighborhood Parks" with plans for the development of twelve "Community Parks".
As the next strategic plan was executed – Imagine Your Parks 2 – the model of larger, special feature Community Parks and easily-accessible Neighborhood Parks was reinforced. The new plan followed its predecessor with strategies for the development and maintenance of larger, more varied amenities at Community Parks and essential recreational and green space needs at Neighborhood Park
What is a Community Park?
A Community Park is the larger category of BREC parks meant to serve a larger geographic area than the surrounding neighborhood. These parks are designed to engage families and visitors for an entire day with multiple and diverse activities and amenities throughout. They serve a broader purpose than neighborhood parks and focus on meeting a wide variety of community-based recreation needs.
One of the foundations of BREC's 2004 Imagine Your Parks Plan (IYP1) was to focus on developing a higher level of quality parks. Twelve Community Parks were identified throughout the parish to serve this purpose and provide at lease one Community Park within a 10-minute drive from anywhere in East Baton Rouge Parish. BREC was able to utilize nine existing parks and purchased land for three additional Community Parks.The average Community Park size is 140 acres.
The following is a list of all BREC Community Parks:
Selected Examples of Community Park Amenities:
Dog parks
Extended operating hours
Extensive walking trails
Lighted paths
Nature trails
On-site park attendants
Overall uniqueness in design
Splash pads/Swimming Pools
Tennis centers
Thematic, larger playgrounds
Other unique and special amenities
What is a Neighborhood Park?
A Neighborhood Park is the smaller type of BREC parks meant to serve the citizens living within walking distance of the park. Neighborhood Parks remain as the core facility of the BREC park system and serve as the recreational and social focus of neighborhoods throughout all of East Baton Rouge Parish. The concentration in Neighborhood Parks is on informal activity, programmed activity, passive recreation, and community cohesion.
There are over 100 neighborhood parks that BREC has completed a range of improvements and/or new construction to over the past ten years of Imagine Your Park 1 funding.The average Neighborhood Park size is 15 acres but can range anywhere between approximately 1 and 60 acres.
There are over 160 neighborhood parks throughout East Baton Rouge Parish. Click here for the full list. The following is a representative selection:
Selected examples of Neighborhood Park Features:
Ball fields
Exercise stations
Outdoor Basketball courts
Picnic pavilions and benches
Playgrounds
Recreation Centers
Tennis Courts
Walking paths